Hi, I've been using VLC media player for quite a while, and recently I used it to play a video clip which I utilized for my project. Everything is working according to plan, but suddenly the audio just went out while playing my video file. I checked the original video and it is not the one that causes the trouble but it might be my media player. Can you help me figure out how to fix my VLC sound problem?
The VLC media player or simply just VLC is actually a free of charge portable media player which was put together by VideoLan project that has been unveiled more than ten years ago. This media player is designed for almost any video clip no matter if the file is compressed, possess various formats or perhaps a few parts will still be for download. However, there are cases wherein you can experience a VLC sound not working which is also a concern for some users. This concern can be brought by:
Solutions to VLC sound problem
Case one: an outdated VLC version, which you can fix by upgrading to the latest VLC version to get the latest program enhancement that lacks on your previous version.
Case two: It might be due to configuration error, which can happen in an instance that you just muted your video player by accident. To solve this vlc sound problem, here are the things that can be done.
1
Enable Speaker icon
On the right lower part of the taskbar, you can see a speaker icon, click it.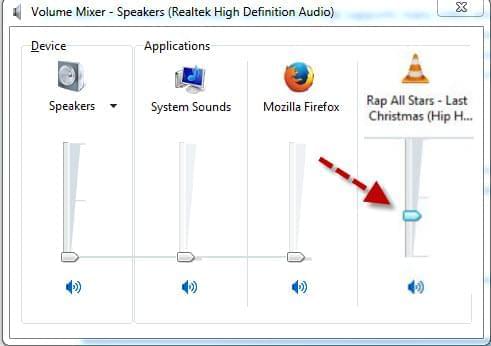 2
Unmute your VLC
A window will appear and select Mixer, be sure that your VLC is running to check if its audio is running, simply unmute it if it is muted. If this thing does not work proceed with the next step.
3
Adjust VLC media player
Try adjusting your VLC media player. You can do this with these steps, open Tools and under it select Preferences and then Audio make sure to click Enable audio. Now go to Output and try out the other option aside from default to know which one works.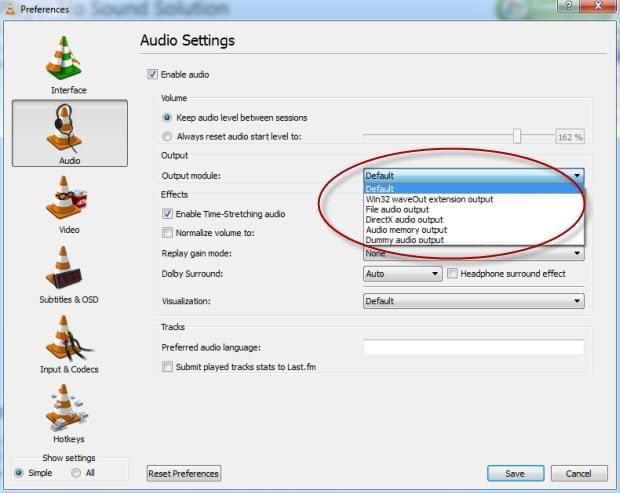 Case three: It pertains to a sort of video codec problem, for example, an MP4 file contains a VLC incompatible video codec, and then it will fail to play or just VLC no sound.
Tips: The solution for this is to convert the video file into a format that can run on a VLC player or simply get a compatible MP4 player. In converting an MP4 file we will need an excellent video converter such as the Video Converter Studio. By using this program you can easily convert any video clip that you want into a VLC accepted video format. Just open the Video Studio Converter, import the video that you will convert, choose an output format hit convert and your newly converted file will be ready in no time. Furthermore, you can also take advantage of the other features that this converter has such as subtitle and video editor which is awesome.
If you are having a VLC media player no sound, and the only thing that you want to do is to change your media player, then here are some of the best media player alternatives that you make use of, including RealPlayer, KMplayer, UMplayer, etc.