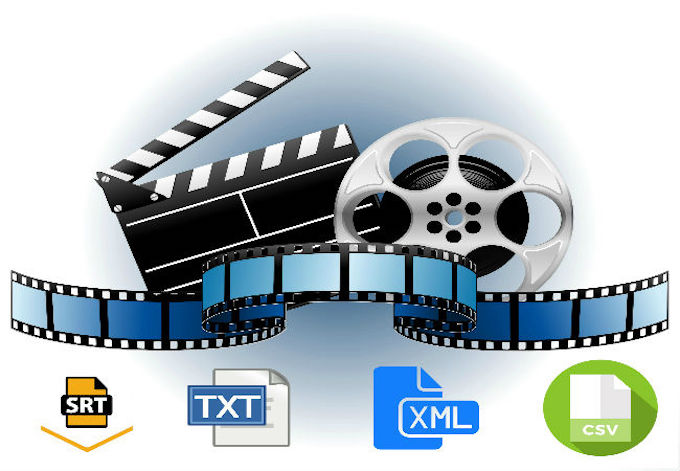 Subtitles are translation texts which are commonly used on a video shown up on a screen. You can benefit a lot from videos which has a subtitle in a movie or a video that you grab online, for example, non-native speaker can know about what the speaker is talking about, and deaf people can enjoy the programs easily, etc. But sometimes when we have a subtitle inserted into a video, it can't read the subtitles because of the unsupported format. You need to convert them first then add them in a video or movie. In this article, we recommend some of the best subtitle converters after evaluation and testing. So better yet read on.
2 Best subtitle converter software you will like
Batch Subtitle Converter
Batch Subtitle Converter is a free tool which can convert subtitles to videos coded in AVI, MP4, MKV and many more conveniently. As its name implies, this software supports to convert batch subtitle files at a time. Furthermore, it has a user-friendly interface which people with any level of computer skills can understand how to use it.
Simply download and install the program. After that, run the program. Then, drag and drop the subtitle file into patch. Next, select the format you wish to convert then click the "Convert" button. You can also select the encoding and frame rate if you want to.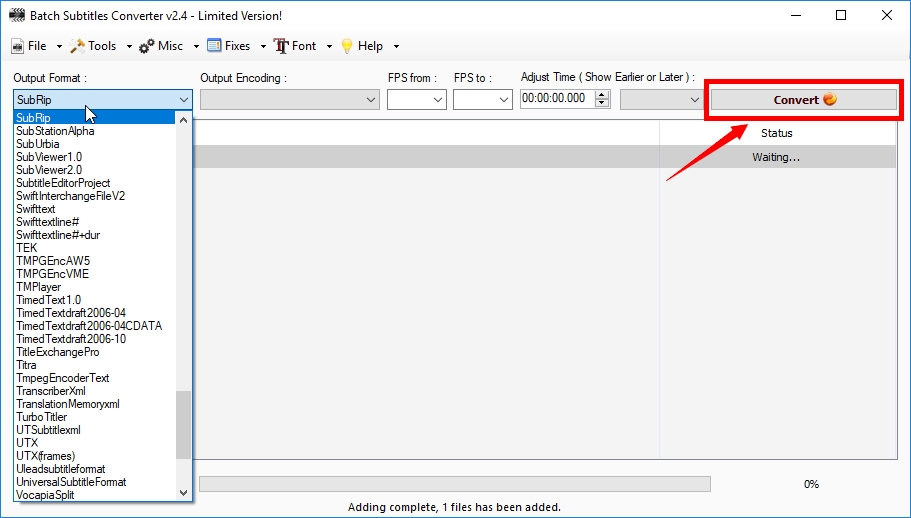 Subtitle Edit
Another free subtitle converter is Subtitle Edit. Different from the first tool, this one has the ability to edit subtitles apart from converting subtitle formats. With the help of this tool, users can easily set the beginning and ending time of the any subtitle. It is very important feature for people whose subtitle is not synchronized with the video. Moreover, it offers 29-language interface. This is very considerate for people from different part of the world. Aside from being a converter and an editor of subtitle files, this tool has a power to create some subtitles for videos or movies.
Open the subtitle file in the tool. Then, hit the "File" menu and choose the "Save as" option from it. After that, choose "Subrip" on the Save as type options. Finally, save the file.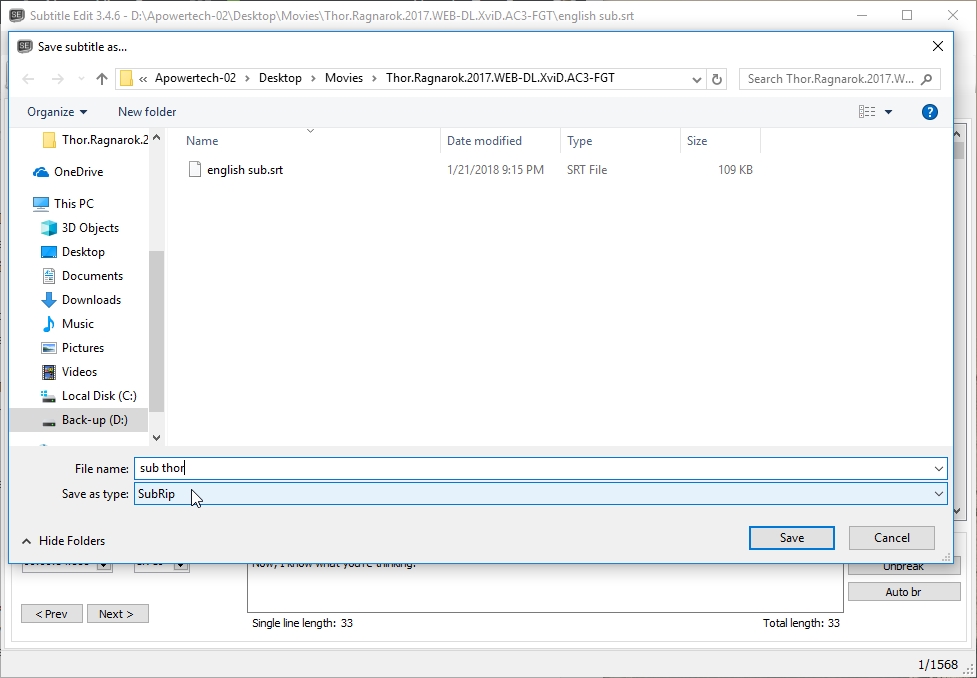 3 Online Subtitle Converters You Aren't Taking
Rev Caption Converter
Rev Caption Converter provides 12 choices of output formats for the subtitle. You can even convert batch subtitles to SRT files to CAP, TTML, TXT, DFXP, STL, MCC, VTT and many more. What's more, it is also an online subtitle editor which allows you to modify your subtitle such as fixing some typos, adjusting the timing etc. Only with three steps, a subtitle file will be quickly converted.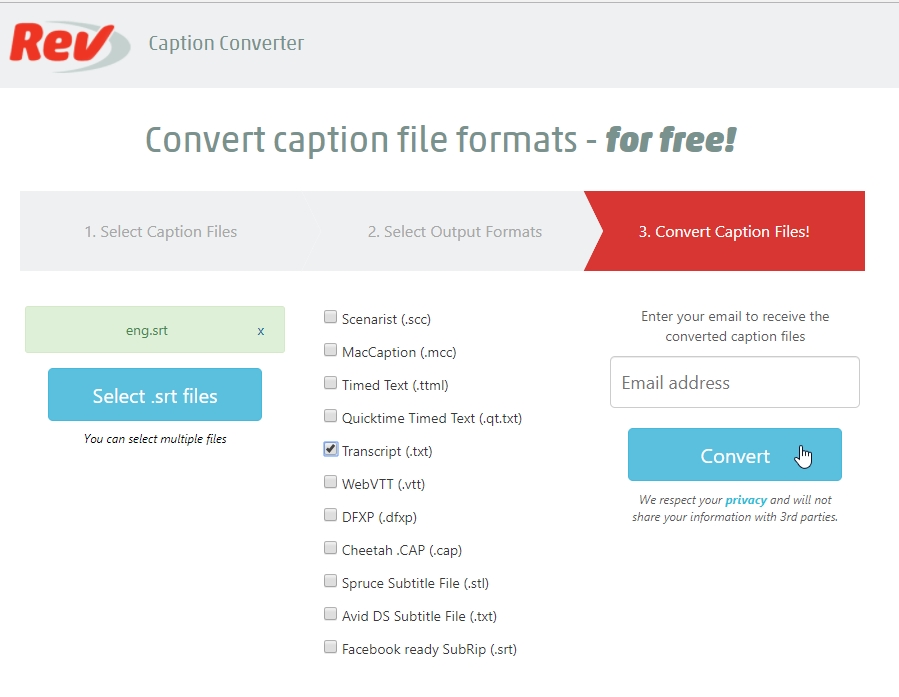 GoTranscript Subtitle Converter
The next free online subtitle converter which can convert captions to another format online is GoTranscript Subtitle Converter. This tool supports to convert any subtitle to 15 different formats including CSV, QT, RT, DFXP, SBV, SMI, SRT, SCC, SSA, STL, TXT, XML and a lot more. It is very convenient to convert subtitle file using this tool. Go to the official webpage and upload a file then pick your preferred output format for the subtitle and finally click hit the "Convert" button.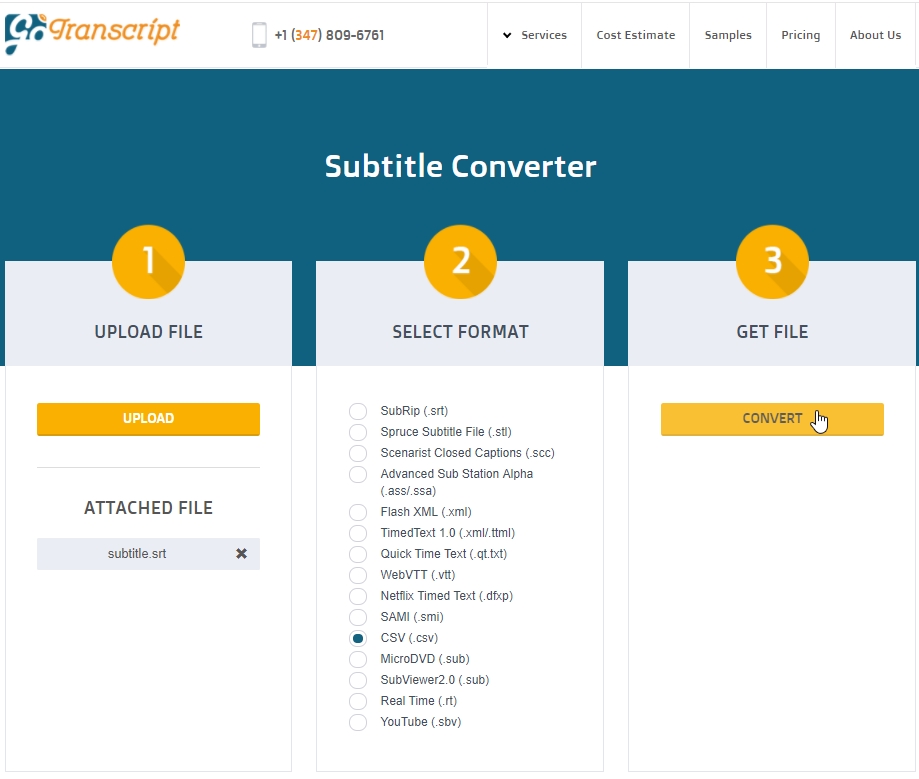 Convert Subtitles to Srt
Another free online tool is Convert Subtitle to Srt. This one supports subtitle in formats like ASS, SSA, SMI, WebVTT, MicroDVD and Polish MPL2. You may use this to convert these file to a more commonly used SRT format. Just like the other tools mentioned above, it also enables you to convert a batch of subtitles. You can convert as many as 100 files at the same time. Besides, one highlighted feature that differs it from other web-based subtitle converters is it also supports to convert all files in a zip/rar file. There is no need to unzip files in the archive file before converting them. Just upload the subtitle you want to convert and tap the "Convert" button then download the processed file.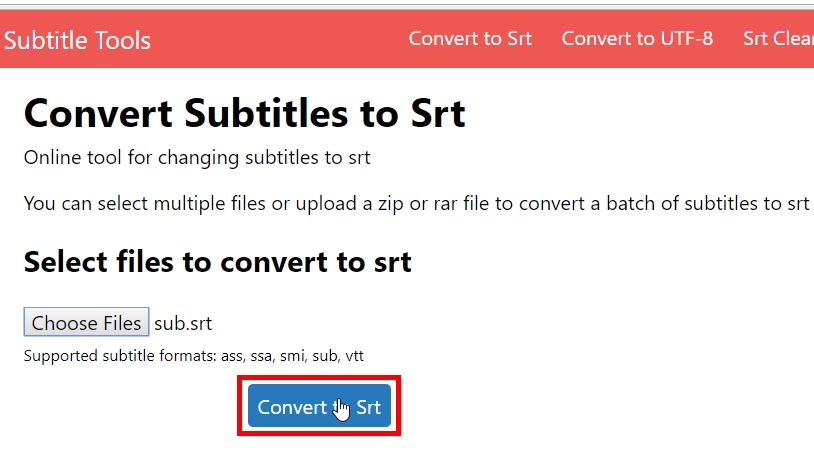 Conclusion
If you need subtitle file converter, these tools stated above can be a big help for you. You can use both desktop version and online tools. They are all free to use. However, you can use the desktop version even without internet connection and it is much safer compared with the online tool since you will not be uploading your files in the web. While, online tool can be used without any process of installation.