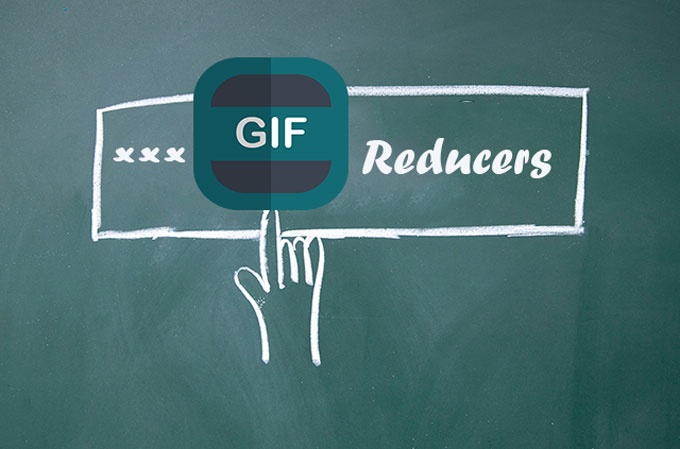 When we talk about short interesting images, GIF is usually the first content pops up before our eyes. GIF is the popular image format which has been widely used in social platforms. It supports animation and allows separate palate color in each frame. People like making a GIF to replace the normal image format for getting the animated effect. GIF is usually transferred from a short video clip, but its size is much smaller than the video clip. It can easily be shared and downloaded. However, you may want to reduce a GIF's size to optimize it. If you are interested in it, this article about how to reduce GIF may help you.
Best Free Online GIF Reducers
Ezgif is an all-in-one tool to optimize picture and video file. It offers many editing options for users, and all the options are listed clearly on its main page. If you want to reduce a GIF in Ezgif, you just need to choose "GIF Optimizer"> "GIF optimizer". After you have selected a GIF and clicked on "Upload", the editing area will appear in front of your eyes. Then you can adjust the compression level, and click on "Optimize" to save your editing. Apart from that, you can also crop, rotate, cut, split, and add effects to the GIF. This free online tool can help you finish the basic editing job, while it is super easy-to-use. Thus, if you are wondering how to reduce GIF size, ezgif is a great option.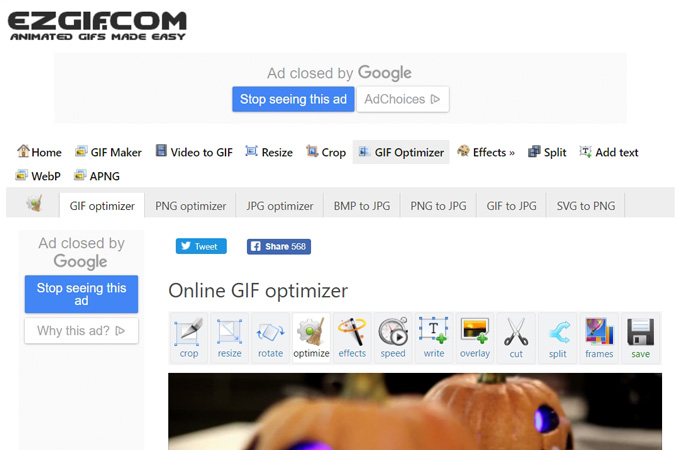 Gifreducer is a professional tool to reduce a GIF. It features a clear interface and a complete instruction to give users a wonderful experience. What's more, you won't be disturbed by too many advertisements on its page. Honestly, Gifreducer is the best tool for those who just want to optimize GIF. But it doesn't provide users with editing function, so you may be disappointed if you want to edit your GIF.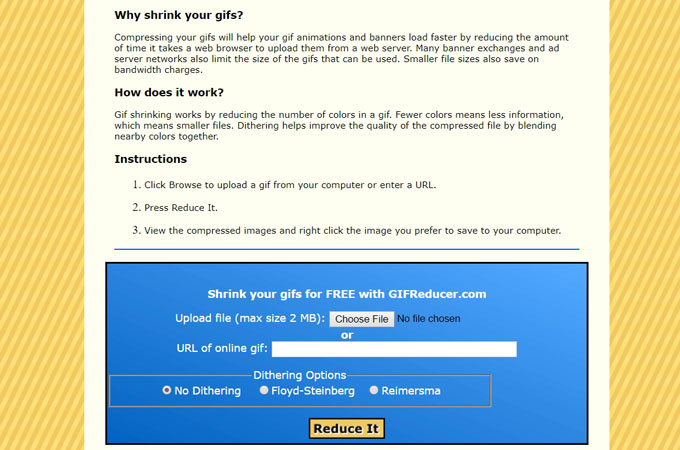 Compressor.io is another free online tool to reduce a GIF file. Though its layout is not as clear as Ezgif's, it is free of advertisement, so you don't have to endure the endless annoying advertisement appear on the editing page. After click on "Try it", you can directly drag and drop a GIF to its editing area. Then you are spare of other operations. This tool will reduce GIF automatically while maintaining a high quality without any loss comparing with your former file. In fact, this is a professional picture reducer, and it doesn't allow you to do another editing. Therefore, if you are looking for a powerful tool, then this will never be the best choice for you.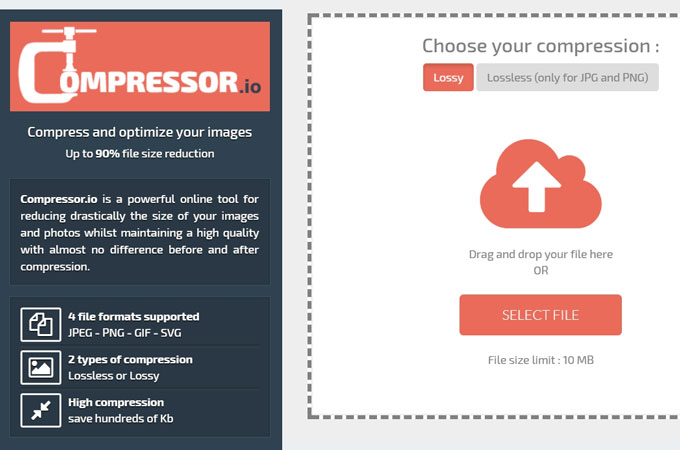 Picasion is a free website to make animation and to help users basically edit a picture. When you are on the resized page, you can adjust the file size, add effects, rotate the images, and change the quality. This tool is super easy to use. If you only want to reduce GIF, but also want to edit it, then you can choose Picasion. However, Picasion is not a professional picture editing tool so it doesn't provide a previewing window for you to check the result. Thus, this tool is not the best choice for you if you need to optimize a GIF.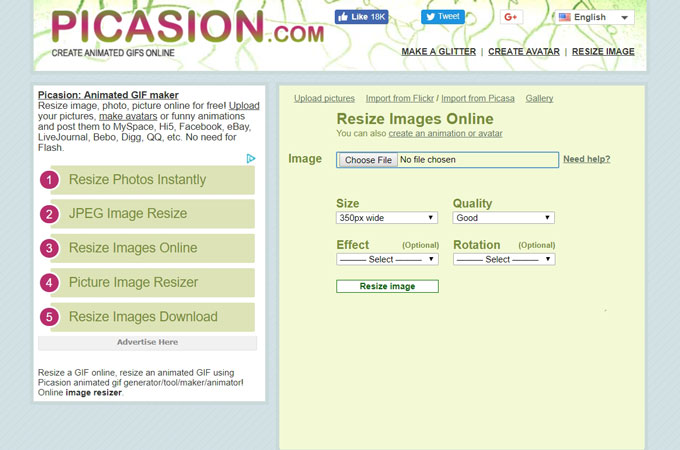 Gifgifs is another great tool to reduce a GIF. In fact, it is a powerful website for users to reduce GIF, crop GIF, and so on. The steps of reducing a GIF on this website are also very simple and easy. Firstly, you need to choose GIF resizing function and import a GIF. Then you can adjust the file size. After that, you can click on resize to save your editing.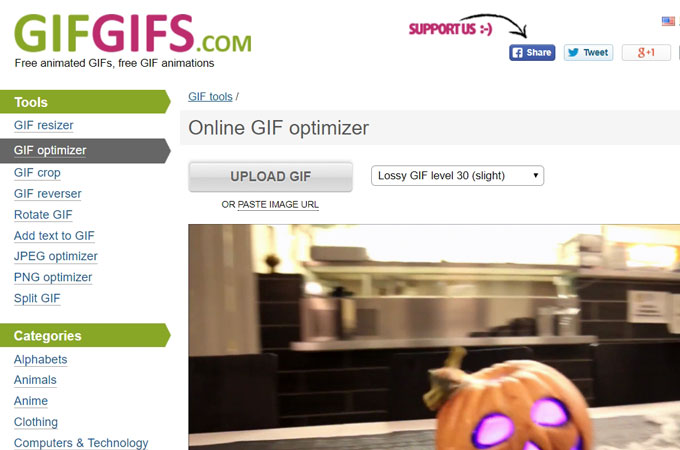 Conclusion
All the tools mentioned above are great GIF reducers. If you are wondering of how to reduce GIF file size, you can choose one and try it yourself now!