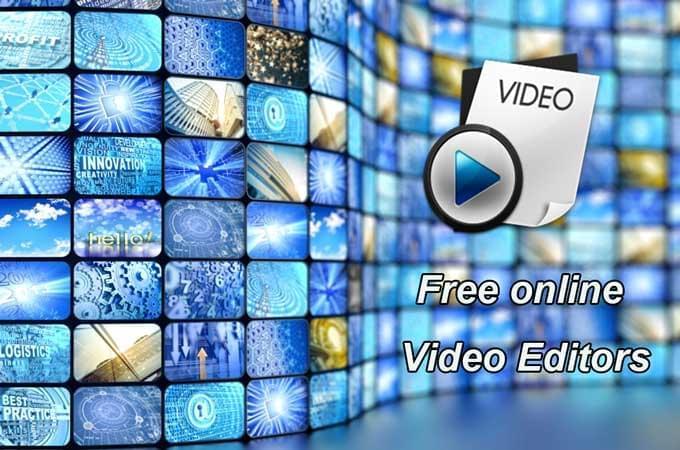 In the golden age of video sharing, making home videos has become an exceedingly popular creative pursuit, and it can be very rewarding. Most people are aware that it's necessary to edit a video before sharing it. However, most home video enthusiasts do not need fancy professional video editors that take a week to learn how to use.
There are many free online video editing tools that are available to anyone, and these have many benefits. They are usually simpler, and you can jump right in to the editing. Since they are online, they don't require any installation, and they have all the basic tools that you need. Here are some of the options out there.
Free edit video online
This is YouTube's official video editor, right on the YouTube website. It works like a simplified version of any professional video editor. It has a timeline for video and audio, all the standard tools and you can edit any of the videos you have uploaded to YouTube from it. Once you've finished, you can press publish and your video will be put up for all to see straight away. This online video editor cuts out the middle man of posting to YouTube very neatly.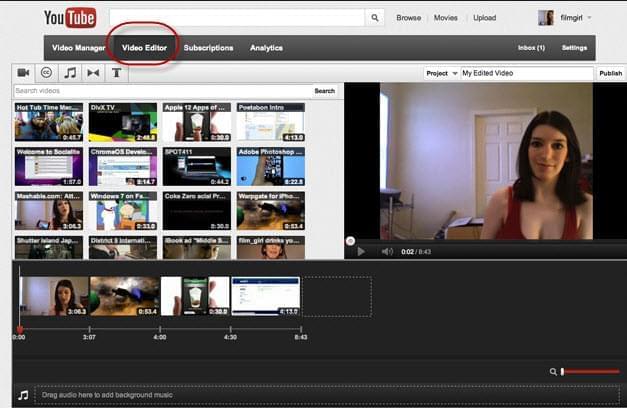 WeVideo only requires you to sign up, and then you can edit videos in any browser. There are three modes for ease of use, novice to expert, and you can switch between them at any time. You will never need to be out of your depth with this online video editing tool.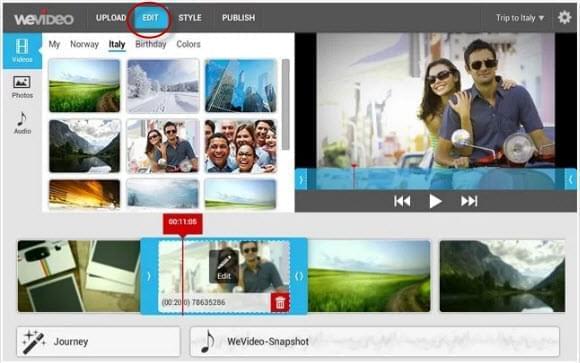 Loopster also requires sign in, although you can sign in with Facebook. It offers a forum for new and old users to share tips and tricks, and there is a video library that your completed video will be added to. There is a mobile app, as well, which you can get on your iPhone for mobile video editing.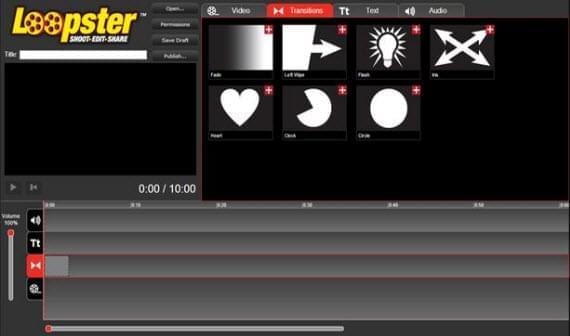 This online video editor is very simple and easy to use, and the end result can be very artistic. You choose your videos, add any of their many themes, add music and then you are done. The themes vary wildly from each other, with some just tinting the videos and some adding effects over the top.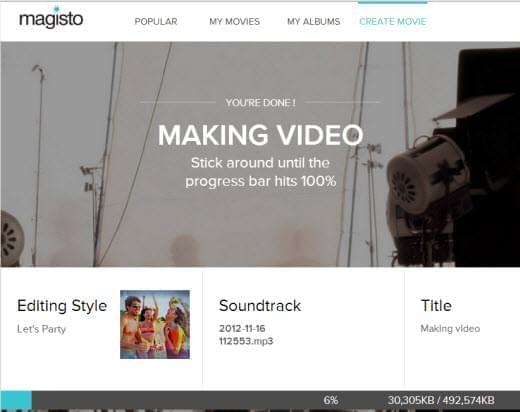 If you are looking to add transitions and overlays to your videos, this is an excellent option. They offer a wide range of tools and effects, and they support all the key video file types. This includes HD video. There are a variety of simple to complex tools for getting the video just right.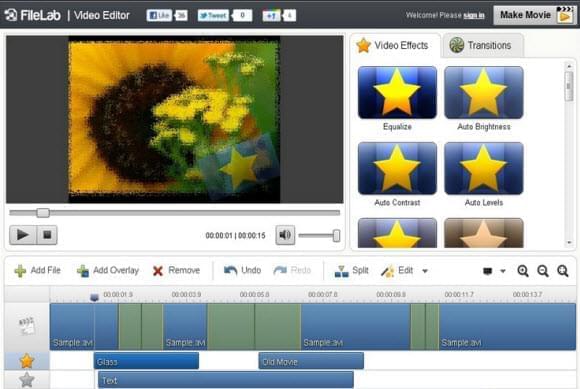 Cellsea
Cellsea has one thing that the previous online video editing programs don't: the ability to load a video from a website. By putting in the URL of a particular video, from a site like YouTube, you can edit it without having to download it yourself. This is a very useful tool, particularly if you want to edit your YouTube videos but do not like the YouTube video editor.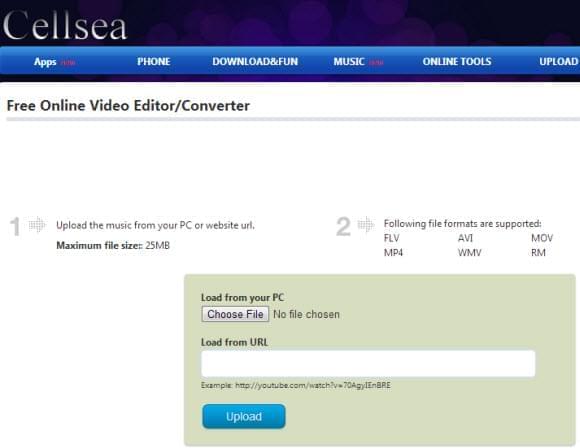 The problem with free online video editing is that it will often be unstable. Video editing takes a lot of power and the less professional programs are only up for the little jobs. For a more professional, vivid and presentable video, you will want something with more dedication – Enter ApowerEdit.
This is a high quality editor that is still simple to use. There are more than 250 visual and audio effects you can utilize in your videos, and complex tools are made quick and easy. There are huge amounts of editing tools to choose from, and they are at your fingertips. When you are ready to make the move from a free online video editor to a professional one, ApowerEdit is a good choice.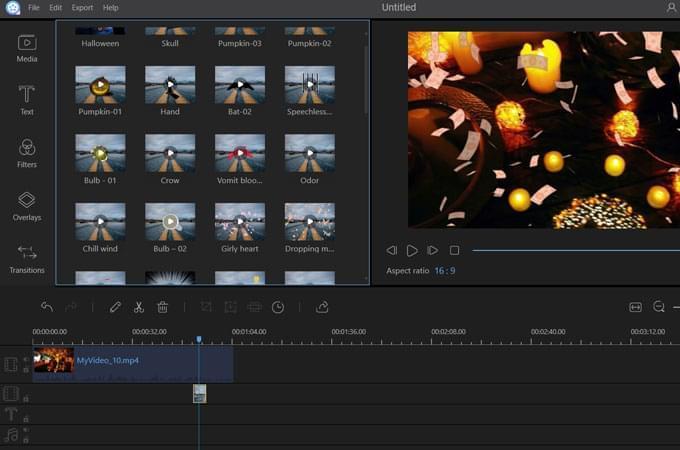 Conclusion
The video editors mentioned above are all good-to-use. You can choose one according to your requirements. However, the free online tools have their own disadvantages and limitations. For recommendation, you can use a desktop editor if you want to be a professional in the field of video editing.