War movie is always such a kind of popular pictures that is welcomed by movie lovers. Some movies extremely reflect the real history, which reviewed the past in front of audience. Others were created in an artistic way, giving audience a visual and mental shock. Keep on reading, the top 10 war movies are shared. Are you familiar with them?
Best War Films Ever from 1 to 10
1.Brave Heart
Brave Heart was an epic historical medieval war film. What make this film listed on the top 10 war films are its best picture effects and hero's love and patriotism. This film is a big success that time, which was awarded Best Director, Best Picture, and Best Sound Editing at the 68th Academy Awards. Brave Heart set a good example for the coming popular films such as Troy and 300. It's also been criticized for its exaggeration of real history, for that reason it has been described as "one of the most historically inaccurate modern films."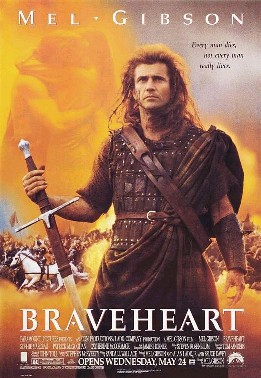 2.Black Hawk Down
Black Hawk Down is adapted from the same name book by Mark Bowden, which is describing a military action held by American army in Somalia. Black Hawk is an American military helicopter, in the film, several Black Hawk helicopters have been shot by Somali local armed force, and group American sliders risked their life to search survivors. The film features a large ensemble cast, including Eric Bana, Josh Hartnett, Ewan McGregor. Released in 2001, Black Hawk Down won two Oscars for Best Film Editing and Best Sound Mixing. Till now, it has always been the top 10 war movies liked among movie lovers.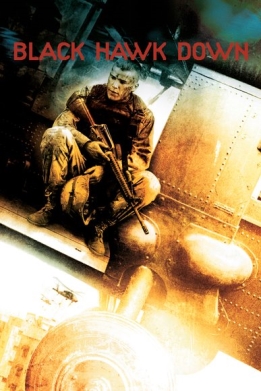 3.Glory (1989)
Glory is such a film reflecting the history of American Civil War, what makes the film a little bit historic is its best certification for American blacks who once sacrificed for the country's unification and independence. The film gives the details of the founding of Massachusetts Volunteer Infantry, one of the first black army in the Union Army when the president Abraham Lincoln signed to abolish slavery. Glory has no shining screen shock and big cast, but it also was nominated for five Academy Awards, and won many other awards, including Golden Globe Awards of British Academy. A small war can even reflect the whole story of American Civil War, Glory has always been appreciated among the top war films ever.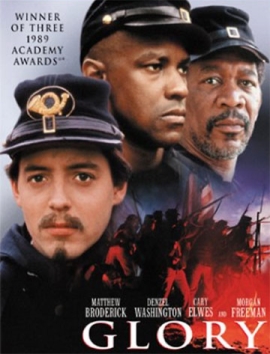 4.War Horse (2011)
The first World War has always been called the cruelest war in history. Through the movie War Horse, directed by Steven Spielberg, we can find the hardness behind. This movie was adapted from a children's novel of the same name, which is telling the story about a brave horse. As the break out of the war, Albert Narracott ended his friendship between Joey (horse name), because Joey was sold and attended the war. Four years hard life on the war, Joey survived it and met with her playmate on the battlefield.
Another big picture by Steven Speilberg, loved around the globe, War Horse no question being listed on the top 10 war movies.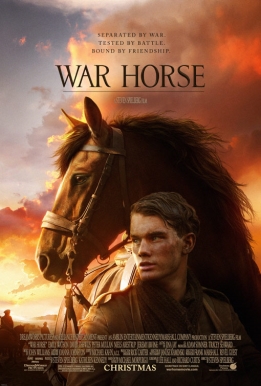 5.Saving Private Ryan
Steven Speilberg is so skilled in describing a big event through a different point of view. Invasion of Normandy in the World War Two is one of the fiercest wars. If you have watched the film, you would never forget the scene how the united army launched the Omaha Beach facing German machine gun nest. What behind the story is the reason they fighted for. Ryan was just a private solider, why they have to sacrifice eight to save him back, which is the one American spirit effects of Humanism.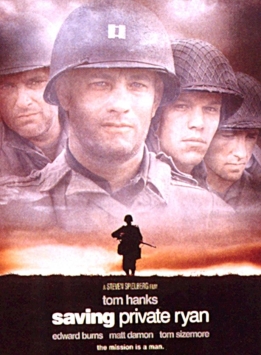 6.Pork Chop Hill
A film takes the Korean War as original material, Battle of Pork Chop Hill happened between the two armies of American military and Chinese, Korean force. Facing the pouring of Chinese soldier, American side only received a dead order of no quite the hill but without any force reinforce. If you are talking the war movies, you would not leave out the Pork Chop Hill as top 10 war movies ever.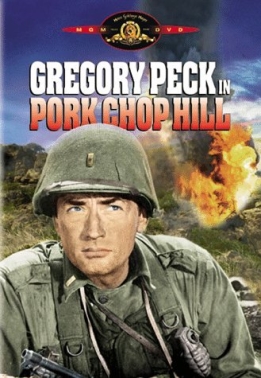 7.Bat21
Vietnam War is a hardest and controversial war in American history. Based on an air force colonel's experience, Bat 21 tells the story of a life-risk rescue of a weapon expert. Knowing that it is too dangerous for rescue aircraft to come to where he is as well as the bombs will soon be falling there, Hambleton tried hard to reach safety territory. It's a cat-mouse game between the pilot of an observation plane and a downed pilot who is trying to evade capture, while it's rather bloody. To know hard the Vietnam War will be, you'd best check the Bat 21 on the top 10 war films.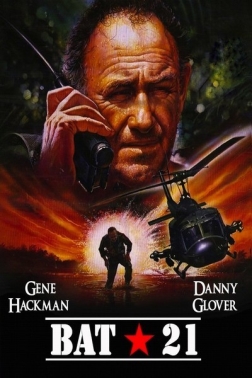 8.Jarhead
Do you like Jarhead? You have choices, but soldiers they didn't. As a young boy, Swofford was driven to war and been trained as scout sniper. The training is hard, but the most horrific thing would be the real war which was always hovering on the head, the lucky thing for Swofford is to meet his roommate Troy, who is talent for war. They deadly needed a task after grueling training.
Driving into desert area was goddam terrible, plus to worry about the possible appeared enemy.
Jarheah reflects the war in Persian Gulf, and always was the top war moves ever.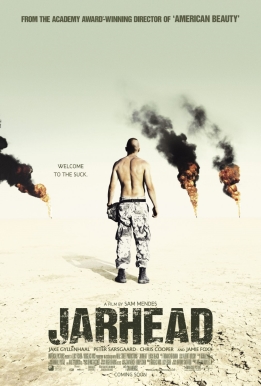 9.Lone Survivor
Ending a war the right way is as important as starting one for the right reasons. This may be the reason of wars that launched by American. Afghanistan is such a place many people are under risk, which are needed to be saved. A team of SEALs was sent to kill a terrorist leader secretly. But the wrong decision of releasing a herd man made them suffer terrorist attack. At last, only one member survived, that's where the film name comes from.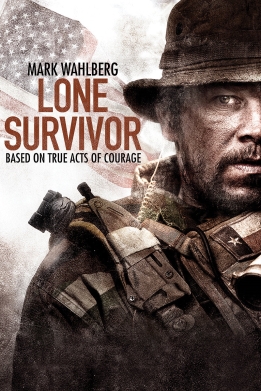 10.The Hurt Locker
The Hurt Locker is a war film about three-man bomb disposal team during the Iraq War. Humanism is a controversial thought during the war, around whether an Iraq boy was bomb sacrifice, the story was pushed to climax. Listed on the top 10 war films, The Hurt Locker makes think more about the war and humanity.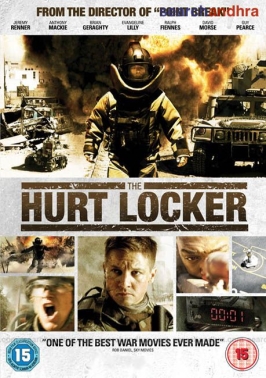 Thank you for your time viewing this post. If you have any ideas, you may reply your post. There's also recommended a best movie downloader which would help you save those top war movies from the internet.