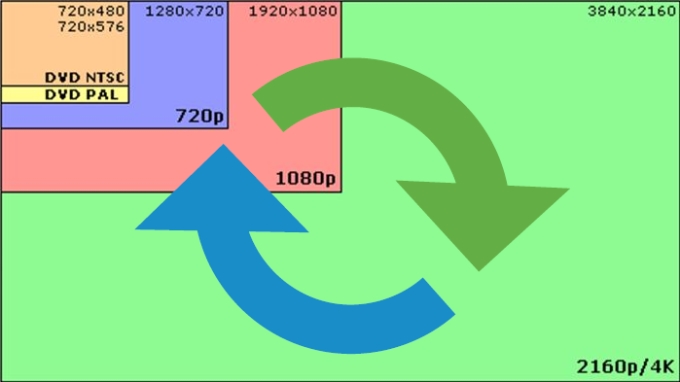 In this modern time that we have, it is very easy for us to get high resolution videos. We can easily get some over the internet or by just using the high-tech video cameras. However, we don't need a high resolution in most instances because different devices have different requirements. Same as the idea that we don't need lower resolution most of the time because there are devices that need higher resolutions as well. This implies that we need to convert video resolution if we want to achieve the satisfactory view that we want for our video. It can easily be done by simply using one of the converters that we are recommending below.
3 Video Resolution Converters
Here is a quick list of the best three video resolution converters that you can use to get the right resolution for your device.
Video Grabber
This is a web-based application used to download videos free online. It is an easy-to-use tool that will just ask you to copy and paste the link in the URL box. Apart from that, it also comes with a converting function under the "Covert Video" tab. From there, you can convert a file to any format that you like. Moreover, in the same tab is where you can find the "Settings" button to which you can adjust some of the videos' settings including changing video resolution. In this case, Video Grabber can also be considered as a free video resolution converter.
To change the resolution using this tool, you can click the "Select Files to Convert" on the "Convert Video" tab and then choose the file that you want to edit from the computer's folder location.
Next, click on "Settings" and drop-down "Resolution". Choose the resolution that you want to use and click "OK". Choose the file format and click "Convert" button to save it in your computer.

Furthermore, this tool can also help you record the screen of your PC by simply browsing the third tab – "Record Screen" tab.
Pros:
This tool is free and easy to operate.
It does not require any registration.
It comes with many helpful features that other free online tools do not possess.
Cons:
Cannot be used without internet connection.
Cannot change resolution of multiple files at once.
Video Converter Studio
Another great video resolution converter that is highly recommended is Video Converter Studio. This tool is designed to convert files from one format to another. It also comes with the function of changing the settings of the videos including their resolutions. This tool can change the resolution of more than one file once. All you need to do is to have them all inserted in the tool and save them with the same resolution. Below are the detailed steps.
Download the application by clicking the button below. After downloading, install and launch it on your computer.
Click "Add Files" button to add the files that you want to edit.
Click "Settings" and look for "Resolution". Drop it down and choose your desired one.

Click "OK", choose the file format and click "Convert" button to save it on your computer.
Aside from that, this desktop tool is also good in downloading videos from any video-sharing sites. Under the "Download" tab is where you can copy-paste the URL of the video. Moreover, it can also help you record your computer's screen in case you are making a video demo. It will also help you make a visual presentation under the "Make MV" tab.
Pros:
It has a very user-friendly interface.
It can convert multiple files at once.
This tool can be used without internet connection.
Fast and always updated.
It can convert, download and record.
It has a built-in player.
Cons:
It requires payment after trial days.
OnlineVideoConverter
Another online tool that you can use is Online Video Converter. This is another free online tool that is made for the purpose of converting file. In addition, it also lets users edit the video resolution. Converting files comes in three ways. First is by copying and pasting the video link on the site, second is by browsing a file from the computer and the third one is through a Google extension. If your purpose of conversion is to change the resolution, you need to choose the second option.
Here is how to convert resolution of video:
Click "Convert a Video or Audio File" tab and then click "Select or Drop the file" to browse the file from your PC.

Choose the file and then click the desired format that you want to use. Click "More Settings" and choose the resolution that you need.
Click the "Start" button to convert. Once done, click the "Download" button to save the file on your computer.
Pros:
The tool is free.
It has many ways of converting.
It is easy to manage.
Cons:
It cannot be used when there is no internet connection.
The uploading of the file is very slow.
Converting is very slow especially for high resolution.
The uploading of the file is very slow.
No other helpful functions aside from converting.
Conclusion
That sums up the best tools that you can use to change the resolution of any video you have. The three tools given above are all very effective. However, it is very evident that among those three, Video Converter Studio is the best video resolution converter to use because it has very great features that you can use in the future.