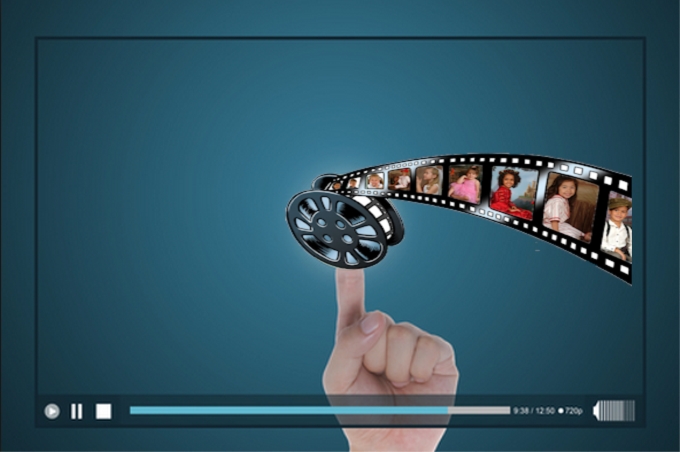 What is a Video Thumbnail?
As the saying goes, "Don't judge a book by its cover". People tend to judge others by physical appearance. Similarly, thumbnails also give people a preview look at a particular video. It is the first impression we feel about a video. We know that thumbnails are small-sized versions of videos or pictures. The term came from the name of human thumbnails as they offer the same size. We use thumbnails rather than bigger counterparts because the small ones are easier to view and scan. As video thumbnails play a very important role in gaining more views from the same kind of videos, if you want to create video thumbnails with your unique and creative ideas, you can check this article to see different tools you can utilize to create video thumbnail.
3 Amazing Programs to Make Video Thumbnails
Thumbnail Me
Thumbnail Me is a free thumbnail generator that helps you create a thumbnail from videos automatically. As a cross-platform app, Thumbnail Me can run on many platforms, such as XP, Vista, Linux and 7, etc. With a friendly user interface, it helps you create images of videos and offers you the option to upload them to ImageShack. It works with a wide range of file formats, including MP4, MKV, AVI, VOB, TS and many others.
Once you install this app on your computer, you can select your source and choose the output folder to create a video thumbnail. You can also add the title and other information to your file. After that, choose the format that you want for the generation of a thumbnail. You can choose between JPEG, BMP, TIFF and PNG formats. Click the "Launch" button and video screenshots will then be taken.
This video thumbnail maker is instant but the problem is that you can't edit or personalize the thumbnail you created.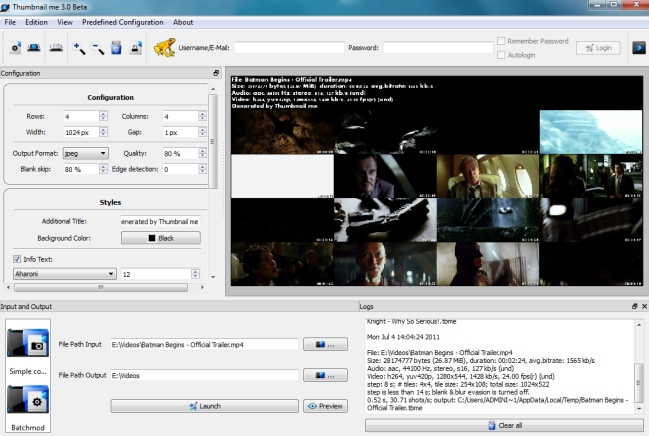 Video Thumbnails Maker
Another good application to use is the Video Thumbnails Maker. This is a desktop program that lets you create video thumbnails easily. It allows users to choose a thumbnail from different frames. Click the "Add Files" button to browse the video that you will use. You can choose your frames and set other settings under the "Options" tab. Click the "Start" button once you're ready. The file will then be saved on your computer.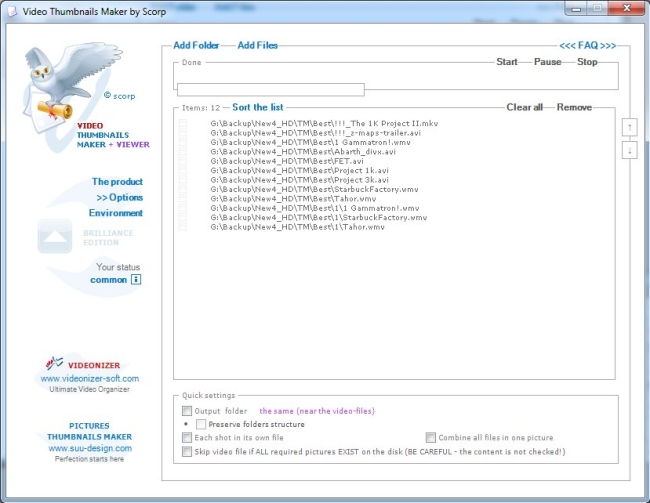 Canva
If you are looking for an online application to make video thumbnails, Canva is highly advised. This tool offers professional graphic designs especially used for YouTube thumbnails. There are filters and text features in it. Simply visit the site and click "Start Designing YouTube Thumbnails". You will be directed to a new window where you can start creating a thumbnail. Choose a layout and upload your pictures in there. Finally, click the "Download" button at the upper part of the page to save the file on your PC.
Note: You need to create an account before you can use this online application.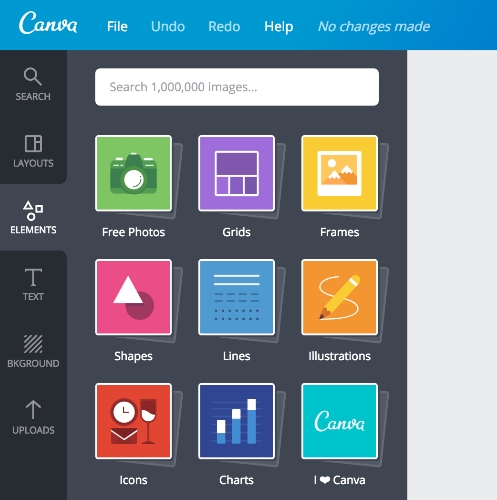 A useful trick: how to enhance video thumbnails?
We know how important an interesting thumbnail means to a video. After we create video thumbnail, we can enhance it with more attractive elements, like filters, texts, overlays and many other stunning features. The program ApowerEdit can help us customize the thumbnail and output it with high quality. Below are the detailed steps:
Press the "Download" button below to install the program to your computer.
Click the "Import" button to browse all the thumbnail pictures and choose one from it that you want to use in the video.
Drag and drop it to the timeline and add effects, filters, transitions and text on it.
Click "Export" to export the file on your computer.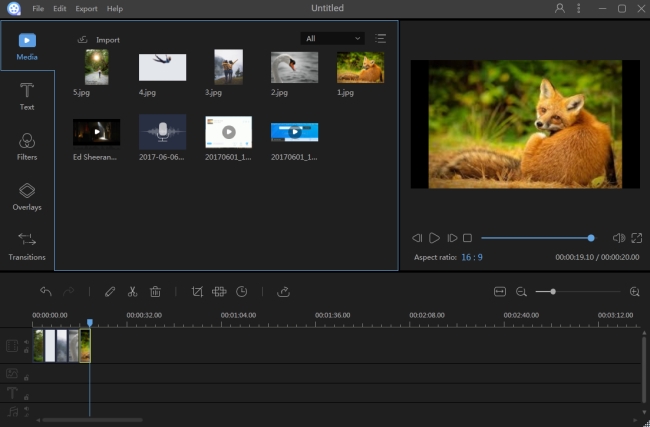 Note: The file you output will be saved as a video file. If you want to use it as the thumbnail, put it at the beginning of the video and upload it to YouTube. YouTube is able to let you set the first frame of the video as the thumbnail.
Conclusion
Those are the best tools which you can use in making video thumbnails. You can now start creating your own video thumbnail. If you have other ideas to make video thumbnail, share them in the comment section below.