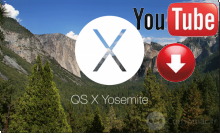 Yosemite is the newest and eleventh major upgrade to Apple's operating system. It was announced and released to the developers last June 2 at the WWDC 2014. The public beta version on the other hand was introduced July 24 and as of time of several minor updates have been carried on. The name of this newest operating system was based on California's famous Yosemite National Park. Yosemite or Mac OS X 10.10 has a lot of things to offer. From translucency to improved applications, everything seems to be at par with Apple's latest OS. However, bear in mind that since Yosemite has only been in the loop for quite a while, certain programs won't be compatible with this OS. To one of which are downloaders meant to download YouTube on OS X Yosemite. If you're on the hunt for efficient Yosemite-compatible video applications that actually work, read on to this article.
Best YouTube Downloader for Yosemite
1. Online YouTube Downloaders
Video Grabber
One of the best online YouTube downloaders ever available, you can use this internet-based application to download videos not just from YouTube but from other popular streaming sites as well. And since Video Grabber needs not to be installed, this app doesn't have incompatible issue with Yosemite.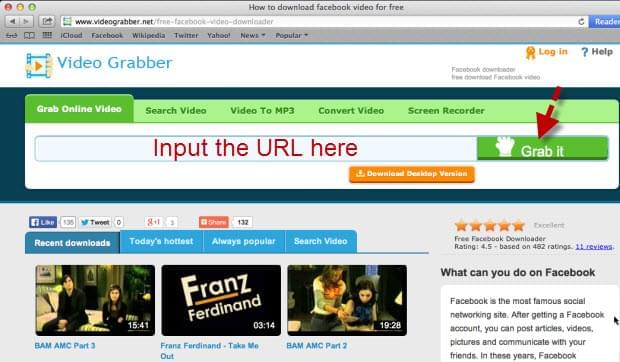 Keepvid
Easy to use and works just like stated, Keepvid is yet another option you have to download YouTube video on Mac OS X 10.10. It features a simple interface that even the newbie wouldn't find it hard to use the site.
Savevid
Just like the others, Savevid is an online tool meant for easy downloading of videos especially those seen on YouTube. There are category tabs on top to see what's new and latest, but expect popup advertisements from time to time.
Keep-Tube.com
Another free YouTube downloader for Yosemite is Keep-Tube. This online application requires to copy and paste your desired URL into the search bar while clicking "Download by URL" will save the video content straight on your Mac.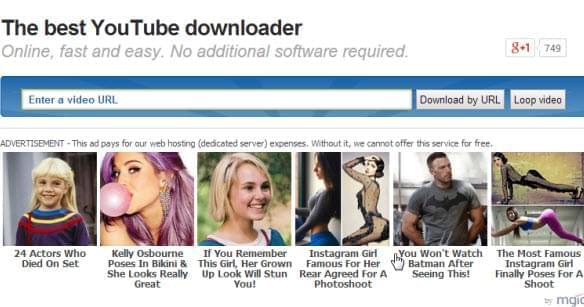 SaveFrom.net
It might not have a visually attractive user interface but SaveFrom.net can download YouTube videos in an instant. On this site, advertisements are not that heavy and it supports various video streaming websites from Break to VK.
It is a visual way to compare the differences by seeing this chart:
Video Grabber
Keepvid
Savevid
Keep-Tube
SaveFrom.net
Main Features
Simple user interface

Over 1000+ supported sites
Fast loading

Download from hosting sites
Category section present

List of archived videos available
Easy to use

Support for different hosting sites
Web developer tools available

Polished user interface
Browser compatible
Supported Formats
MP4, WEBM, FLV, 3GP, MP3, HD
MP4, FLV, 3GP, WEBM, MP3
FLV, AVI, MOV, MPG, WMV
3GP, FLV, WEBM, MP4, MP3
MP4, WEBM, 3GP, FLV
Additional Tools/Features
Video to mp3

File converter
Video joiner
Embedded video player
Loop video
Browser add-on
2. Desktop YouTube Downloader
Apowersoft Video Downloader for Mac
More than just a YouTube Downloader for Yosemite, this software can equally save live video streams. Moreover, it can conduct bulk video downloads and conversion. With its built-in video editor and auto-detect functions, no wonder why most Windows and Mac users choose this application.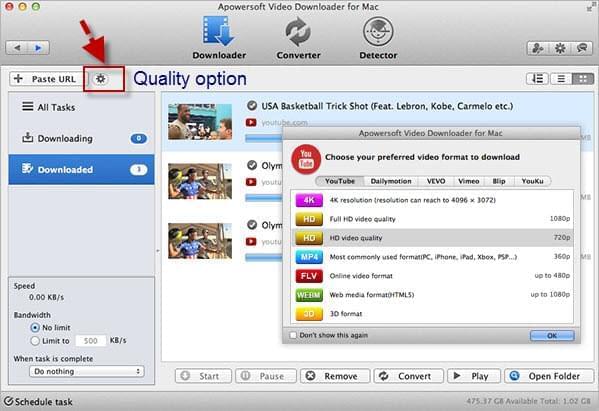 Orbit Downloader
Orbit Downloader is known for its fast downloading speed and ability to support different browsers. You can pause and resume your downloads. Also, you can use proxy serves for a more private way of capturing YouTube videos.
Real Downloader
Previously known as Real Downloader, it is now renamed as Real Player SP. This intuitive application can store, play, copy and share online videos. With this program, you can also backup your videos through online cloud storage.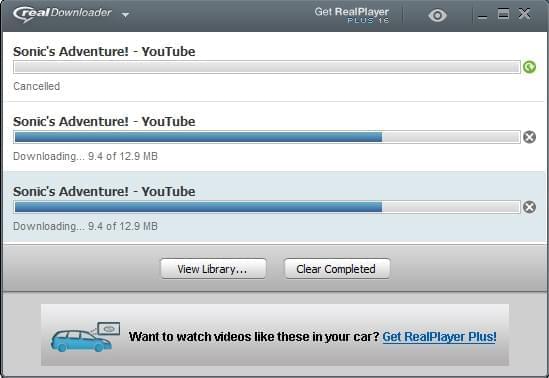 aTube Catcher
With various format offerings and supported websites, aTube Catcher is yet another tool that can download YouTube video on Mac OS X 10.10. It also comes with built-in screen recorder that allows grabbing of webinars, chats, live presentations, etc.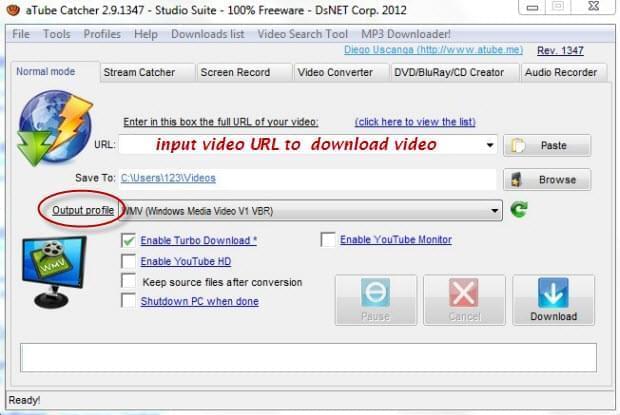 iLivid
Equipped with different functionalities such as one-click file hosting, download accelerators, instant play and plug-in support, you can use iLivid to grab all your favorite YouTube clips straight on your Mac PC. It is free to download but bundled with additional software.
Look at this chart to get what you want best:
Video Downloader for Mac
Orbit Downloader
Real Downloader
aTube Catcher
iLivid
Features
Support for real HD videos

Support for various media protocols
Lightweight application

Free to use
One-click download button

Backup your videos
Free to use

Support multiple formats
Free to install

Built-in accelerators
Installation Size
21.9 MB
5.6 MB
24.01 MB
15.72 MB
1.22 MB
Additional Tools/Features
Record live stream

File converter
P2P based downloading technology

HTML5 compatible
Real player

Real converter
Built-in screen recorder

DVD maker
Bundled with VLC streamer
Mac support
Fully compatible
No known version for Mac
Support well
Works well
Mac OS compatible
3. YouTube Downloader Plugin
Video Downloader Helper
Firefox's Video Downloader Helper is a free YouTube downloader for Yosemite. It is a small utility add-on that doesn't consume much memory even when browsing graphic-filled websites.

FVD Downloader
FVD is said to be the Chrome's counterpart for Video Downloader Helper. It can download flash videos in Chrome as well as playing audios in just one click.
Easy Video Downloader Express
This is more of a plugin rather than an extension. The Easy Video Downloader Express is now unavailable on Chrome's web store but it is still downloadable on Chrome's Plugins section.
| | Video DownloaderHelper | FVD Downloader | Easy Video Downloader |
| --- | --- | --- | --- |
| Browser | Firefox | Chrome | Chrome |
| Price | Free | Free | Free |
| YouTube compatibility | | | |
| Size | 779.7KB | 968KB | 26.8KB |
Compare the three ways in general
There are many tools, techniques and ways to download YouTube on OS X Yosemite. Even though it is not yet officially released, getting yourself ready for the time being will help avoid frustrations.
Below is the quick comparison of the above methods, through comparison, you will find what is the best for you.
Online Downloader
Desktop Applications
Browser Plugins
No installation
Great stability
Price
Free
Free and Paid
Free
Remarks
Best for users who
requires no installation
More features
and extra tools
Browser dependent