Android is one of the most widely used mobile operating systems in the world. With the concept of portable media entertainment brought by smart phones, one of the things that you can do on your Android device is watching videos. It comes with a built-in video player that can be used for viewing your favorite clips on the go. However, this built-in player only supports very few video formats. Because of this reason, you may want to use a third party video player for android that supports more formats.
Get the best Android video player 2013 to play Video on Android
There are several programs available in the market that you can use to play videos on your Android phone. There are free as well as paid software that support more formats than the built-in player. In this article, we will discuss five of the best players as alternative video players for your device. Let's go through them one by one.
RockPlayer Lite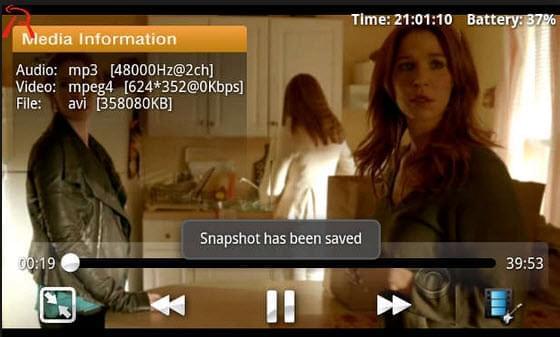 The first software in our list is RockPlayer Lite. This HD video player for android is a paid one, but it is a powerful application that offers several features. It supports almost all video formats, so you wouldn't have any difficulties in playing any kind of videos, movies or clips. You can customize the control bar to pause, stop or resume to playback anytime you like. Moreover, it has a feature that lets you hide specific files if you don't want others to see them. It supports retina display,so you can enjoy watching quality graphics on your videos.
BSPlayer for Android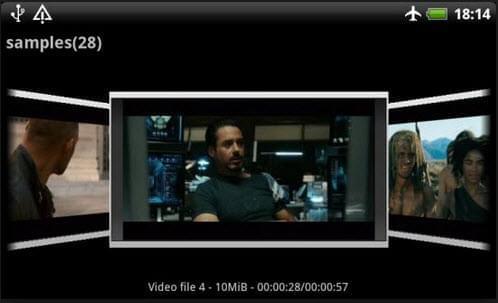 Our next video player is BSPlayer for Android, which comes with free and paid versions. The free version has advertisements, while the paid one does not. The user interface is basic, which makes it simple to navigate. It supports playing a wide selection of formats including MP4, AVI, MTS, MPG, MOV, MKV, FLV, Divx and even uncompressed RAR files. Another feature that you would love from this program is that it can lock playback window. You can lock the screen to prevent accidentally changing the video to another one, especially useful.
MX Player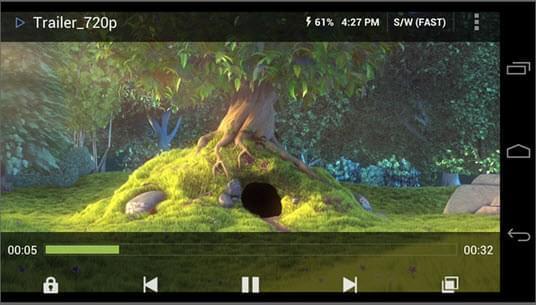 Let's move over to MX Player, which is a free android video player. It may not have all the great extra features that other paid applications offer, but this is good enough if you don't want to spend anything on your video player. The interface and options are straightforward making it hassle free to use. Upon opening the program, you will have access to all the videos that you can play with the usual buttons, which you would see on most players. Also, MX player has kids lock so children can watch videos without accidentally making calls or opening other applications.
MoboPlayer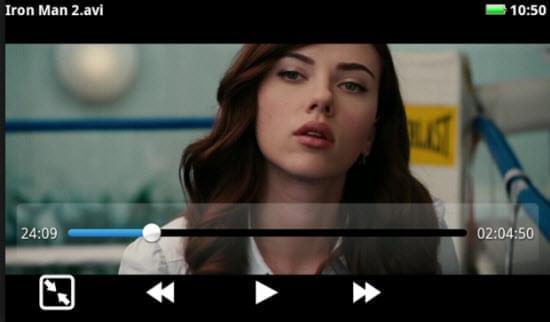 Another free Android video player that you can try is MoboPlayer. It can also play the most common video formats and subtitles. Its functions and interface are also easy to learn. However, it comes with disadvantages, like the need to select the software decoder while playing a video. You may also experience problems when watching videos, which can be frustrating.
VPlayer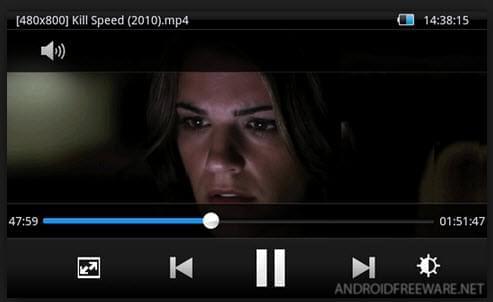 The last player on our list is VPlayer, which is a paid software, though it comes with a 7 days free trial. various video formats can be played with the built-in codecs which come with the program itself, as well as subtitles. It allows directly playing YouTube videos on the player and supports HTTP live streaming. It has a different interface compared to other players as it lets you explore videos on various folders conveniently.
All of these five applications would let you play various videos on your Android. RockPlayer Lite is the best android video player because of its powerful features and ease of use. But if you are looking for a free program, your choices are BSPlayer for Android, MX Player and MoboPlayer. VPlayer requires payment, but it only has limited features.
More Tips to Play Video on Android
In case none of the above tricks you fancy or you prefer to stick to the default player, you can solve the compatibility issues by using a media converter. The top tool for this is Video Converter Studio. Here are the steps on how you can do the conversion with this program.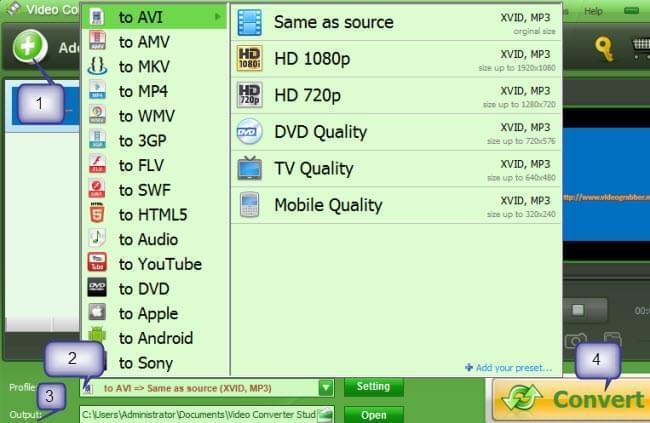 Download and install Video Converter Studio
Click "add" and select the video you wish to convert.
Select the desired video format next to "profiles".
Choose the folder where you want to save the converted file next to "output".
Click "convert".