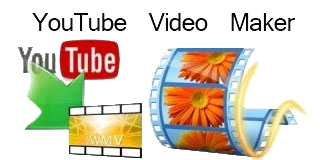 Several video sharing sites are available online nowadays, but YouTube still remains the top site when it comes to this area. The site allows users to upload various types of videos as long as they do not violate its terms of service. This includes personal videos, music videos, TV and movie clips, Vlogs, tutorials, etc. While non-members can view the videos, only members can upload, like, as well as comment on them. A lot of people love creating YouTube videos that they can share to their friends or other users. Some create them as video greetings for special occasions or for a special person. There are also videos that are created for the purpose of entertainment, while others to share knowledge or interesting information.
There are several programs that you can use for creating YouTube videos. However, it may be more convenient to use an online YouTube video maker than a software because it does not require installation, it's straightforward and most of them are free so you don't have to spend anything to use one.
Top Free Online YouTube Video Maker
If you prefer to use an online video maker for creating a video that you can upload or share to YouTube, here are some of the best options that you can choose from. See which of these web based programs works best for you. All you need is a good Internet connection, your computer and web browser and you're good to go.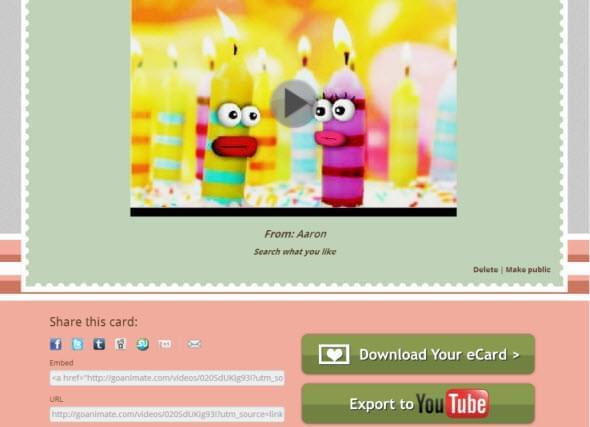 GoAnimate is one of the applications that you can use to make YouTube video online. You may go to this site and create a basic account, which is for free. With this basic account, you can make videos that you can then share to YouTube. You also have access to some video makers that makes it fast and easy to create videos. However, the video length and sharing options are only limited. It is also not possible to download the video to be saved on your computer and you are only allowed to upload sounds. If you want to get more features and lift the limits set on the basic account, you have the option to sign up for a premium account. With the premium account, you can download and publish videos with unlimited length, as well as upload videos and images.
Stupeflix Video Maker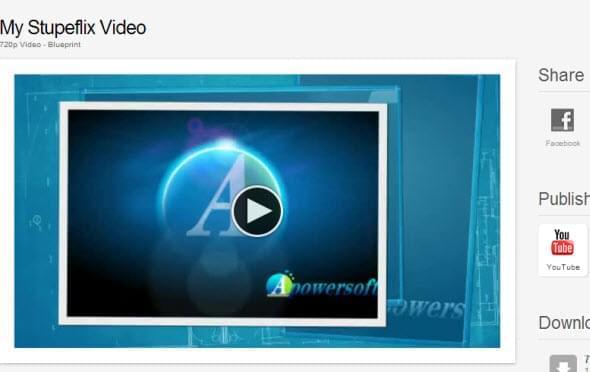 Stupeflix Video Maker has fantastic templates that you can choose from to create fabulous videos in a jiffy. Use the images, videos and music that you would like to add and rearrange them as you like them to appear. Add text and select the duration on how long each image would appear on the screen. Create an account and create a free video that you can download and share on other sites including YouTube. While you can create more videos, only the first video you create is free to save. You need to pay if you wish to download or save the succeeding videos you make.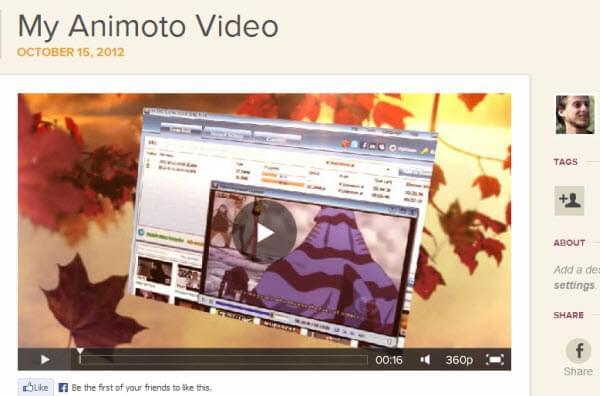 Animoto is another free YouTube video maker that is easy to use. Sign up for a lite account on the site, which is available at no cost. Select from its gorgeous templates; add images, videos and texts and you're done. You can then share your creation on YouTube, as well as on other sites. However, the length of the videos is only up to 30 seconds and the video styles are only limited.You may upgrade to premium if you want to record longer videos and have access to more video styles. You can choose between the Pro and Plus account. Pro is $5 per month, while Plus is $39, though the latter has more to offer including up to 20 minute video duration and 60 video styles.
All these online programs are great for creating YouTube videos and are available without a cost, though the features may be limited. You have the option to upgrade your account to premium on whichever YouTube video creator you choose in case you wish to enjoy more features including additional styles and longer video length.