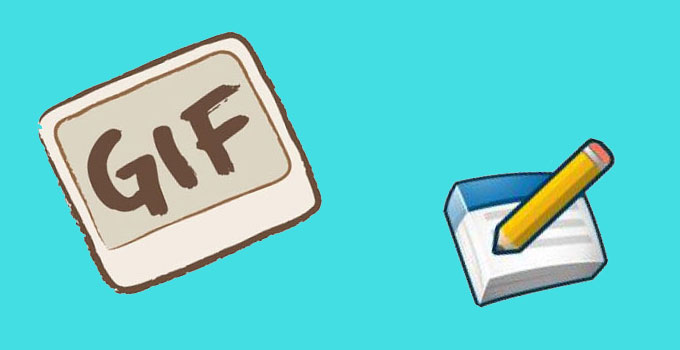 Graphics Interchange Format or commonly known as GIF is an image format that is useful in creating low resolution files and slight animations. People usually use GIF images to enhance their product illustrations, provide visual instructions, show something interesting, or make their social accounts pop. There're some moments that users need to edit GIF so that they can enhance the image or add more info or text into it. Unlike JPEG and PNG file formats, GIF images are not supported in some basic image editors. In this case, all you need to do is to look for ways to modify your GIF image easily such as the methods shown along this article.
Exact solutions to edit GIF
Online application to GIF editing – GIPHY
This is a web-based and search engine platform that allows users to upload and share the GIF images. Aside from its image hosting capability, this page also serves as a GIF editor that is beneficial for all GIF lovers. By using this editor, users can add captions and some funny animated stickers on GIF files, which they can choose from its sticker collections. To modify a GIF image, all you need to do is to visit GIPHY's site and the upload the GIF file that you want to modify by dragging it directly into the platform. Once the image is loaded, you can directly add stickers by clicking one of the stickers and then it will appear on the GIF image. Next, you need to adjust the size of the sticker for GIF image and then click "Create GIF" to save your edited photo.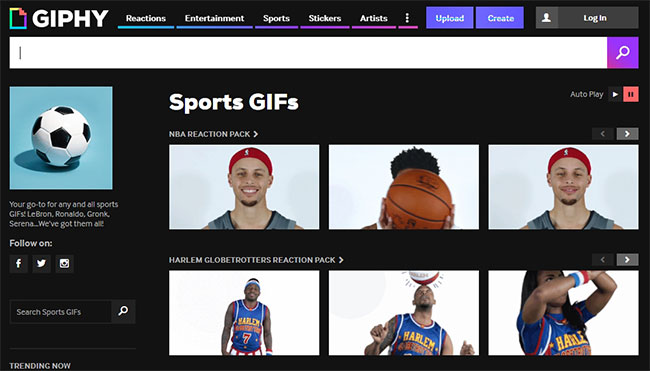 Professional editing programs for GIF editing
Easy GIF Animator
If you are not fond of online applications then this desktop tool can also help you create GIF images as you wish. By using this program, users can create animated photos, add moving text effects, add amazing looks by adding animation effects, resize animated GIF files, and sounds and many more. It also has a collection of clipart which makes it easier for you to add some things that you need into your picture. To use this program, you must first get and install it from its page. Once installed open the app and load a GIF image into the tool. Now, choose the function that you want from the tool's menu and you can start editing right away. To save the image, simply click "File" and then "Save".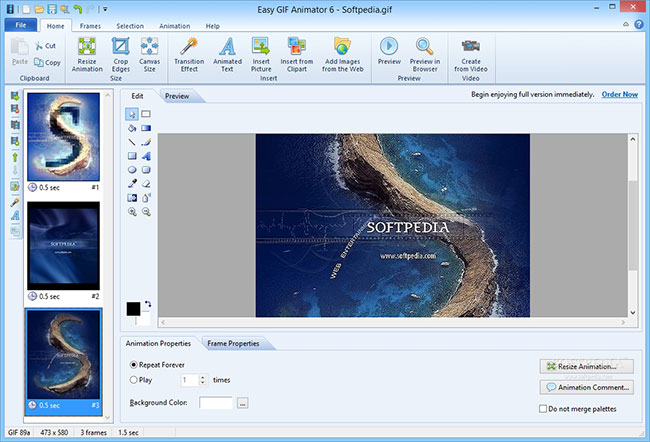 Giffingtool
Another GIF editor program is Giffingtool. This is a picture editing application that specializes in creating and editing GIF images. It possesses the ability of recording an actual gameplay and then converts it into a GIF image. This photo editor empowers users to add text, add effects such as grayscale and laminate, crop and upload the GIF image to cyber space. To edit a GIF image with this program, you need to download and install the application from its official site. Open the program, you can start recording a video that you will be using for the GIF file. When a screen recording is captured, a picture editor will appear along with the preview of the image. Now from here you start enhancing the image by adding text, effects, etc. To save the GIF file just hit the "Save" icon.

Photoshop CC
Photoshop CC is an advance image editing program that supports some functions that include GIF creation and editing. This program is commonly used in the fields of professional editing, such as those image used in magazines, tarpaulins, etc. With this program, users can add text, lines, shapes, crop, clone stamp, mask, add layer, and many more. To edit GIF using this tool, you must buy the app first from their webpage or get a free trial version. Once installed, open the GIF image that you need to modify and when it is loaded into the interface, you can start adding annotations and effects as you prefer. To save the edited image click "File" then "Save".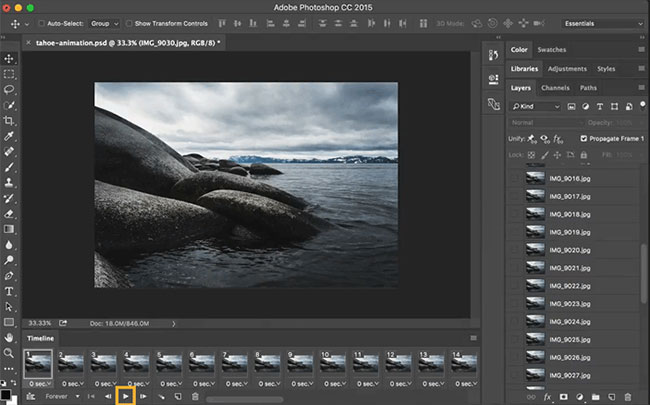 GifCam
This GIF editor software has a different way to create and edit GIF images, but it is effective as well. GifCam is basically a screen capture tool combined with animated GIF maker. So all of the taken screenshots are put up together to make a frame. In editing the GIF image with this file, you can not only put delays in between the taken screenshot but add some effects. Just be sure to save your edited file and you're done.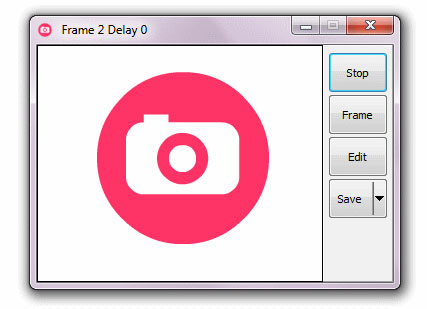 Conclusion
Those are the various ways on how to edit GIF. It might be a little confusing at the start but once you get used to the process then you can do it easily anytime you want. There are different methods and applications shown above, make it a point to try all of them to distinguish which one of them really suits your need.