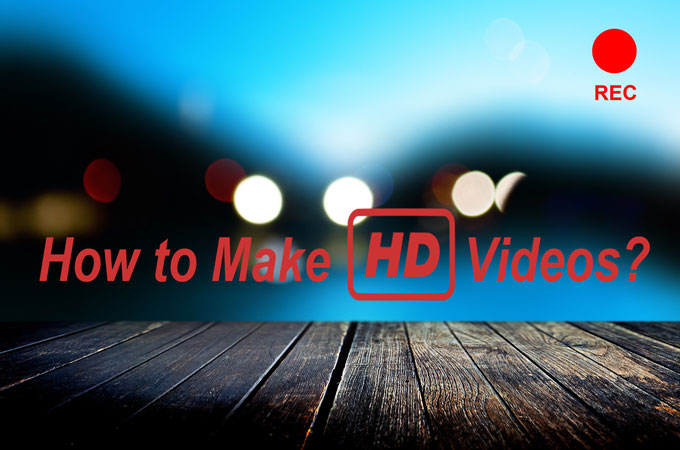 HD video is the abbreviation of high-definition video, which has higher quality and resolution than SD (standard-definition) video. There is no standardization for which we call high-definition and standard definition, but any video image with more than 480 horizontal lines is usually considered high-definition. Now many professional cameras can shoot an HD video, which to some extent, provides photographers with lots of conveniences. However, using an HD camera alone is not enough for making a perfect HD video. Except for an HD camera, we also need special video editing software to edit the video montage after shooting. In this article, we will show you how to make HD videos.
Top 4 Professional HD Video Cameras
In today's camera market, Sony, Canon, and Panasonic are three famous companies, which have led the top tech in the field of photography. Here we will list 4 best HD video cameras for you.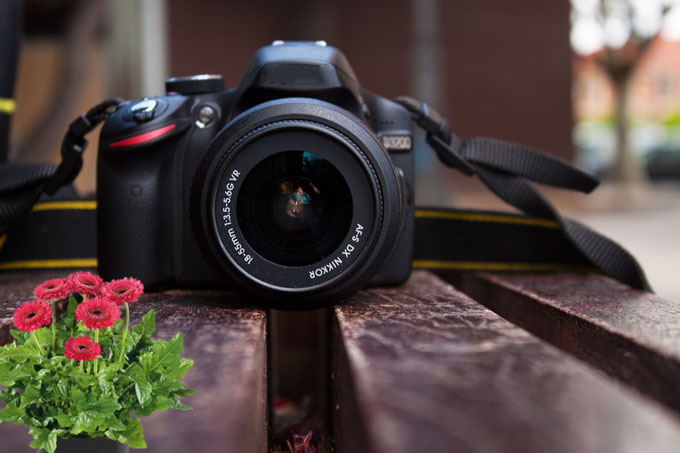 Sony HDRCX405
Sony HD Video Recording HDRCX405 Handycam Camcorder is a professional HD camera, which can make high-definition 1920 x 1080 60p videos and high-quality 9.2MP still images. It also enables users to shoot with better results in lower lighting conditions.
Canon XA30
Canon XA30 is another professional HD video camera. It can capture approximately 2136×1362 pixels. So it can be an ideal camera for high-definition video recording.
Canon VIXIA HF R82
Canon VIXIA HF R82 is a powerful tool to capture your memories in true 1920 x 1080 resolutions. In fact, Canon VIXIA HF R82's Full HD CMOS Sensor is one of its selling points.
Panasonic HC-V770
Panasonic HC-V770 features 4K Ultra HD, LEICA Decoma, in-camera effects, and editing modes. And the 4k Ultra HD recording is the most valuable functionality. With these features, you can easily shoot your satisfactory HD videos.
How to Edit an HD Video?
After you've shot a video, you may encounter the situation: you want to make your video perfect, but only to find that many video editing tools don't support to edit an HD video. In order to help you make HD video, the following HD video editing software is suggested for you.
ApowerEdit
ApoerEdit is a professional video editor, which provides you with an intuitive interface and advanced video editing effects. It allows you to choose an aspect ratio and video resolution so that you can easily make an HD video. Aside from that, this video editing tool enables users to adjust brightness, contrast, hue, and volume of the video. Thus, with this tool, you can easily make a wonderful masterpiece. Furthermore, ApowerEdit provides users with many advanced video effects, and you can easily find them in its material library. For example, there are free elements in the areas of filters, transitions, overlays, and texts for you to apply in your videos. Here are some steps on how to edit HD video.
Download and install ApowerEdit by clicking on the button below.
Open it and choose your preferred aspect ratio.

Import a video file from your computer.
Right-click on the video and choose "Add to Project", or you can just drag and drop the video file to the video track.

Click on "Edit" in the toolbar.

Adjust the video's contrast, brightness, and hue, etc.
Drag and drop a filter, a transition, a text, a picture, and music to their respective tracks.
Click on "Export" in the toolbar.
Click on "Settings" to adjust the video resolution.

Click "OK" to save the video.
Conclusion
The HD video cameras and HD video editing software listed above have their own features which can help you out. The four cameras are essential tools to make HD video montages. After shooting the video, you can use ApowerEdit to easily make it perfect. You must have a good idea of how to make HD videos. So why not start to make one now?