As one of the most anticipated films of the year, the release of Fast & Furious 7 has quickly fascinated lots of people this month with its suspenseful plot and superb stunt drive. This movie also gives rise to comparisons of the great car-themed movies of the past.
8 Top Car Racing Movies by 2015
1.Fast & Furious 7 (2015)
Fast and Furious 7 regarded as the best car racing movie in 2015 hit theaters in April, 2015. The film, starring Vin Diesel, Paul Walker, centers on the story that Dominic Toretto, Brian O'Conner and their crew have returned to the United States to live normal life after they were pardoned for past crimes by Luke Hobbs, until Deckard Shaw, an assassinator of a rogue special forces seeks to take revenge for his young brother, which puts them in danger once again.
Furious 7 also marks Paul Walker's final film appearance. He died in a vehicle accident on Nov. 30, 2013 when the film was only half completed then. To continue the filming and with its tribute to Paul, his brothers, Caleb and Cody, were used as stand-ins to complete rest scenes.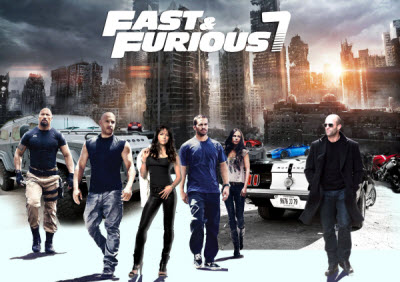 2.Need for speed (2014)
Need for Speed is also regarded as one of the top car racing movies. Based on the most successful video games of the same name in 2014, DreamWork Pictures brought the thrills of the game to the theater screen. The film chronicles Tobey Marshall, a mechanic, who was in an attempt to save his struggling garage, reluctantly competes with wealthy but treacherous Dino in an underground car race. Tobey was framed and put into jail and his friend Pete was killed in the accident. Released after serving his sentence for two years, Tobey determines to avenge Pete's death.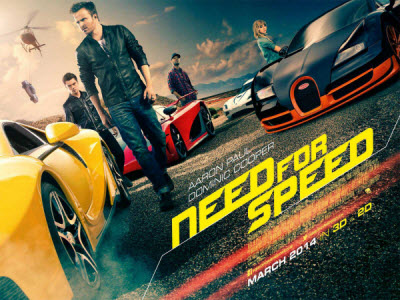 3.Rush (2013)
Ron Howard's Rush based on the story of Formula One racers James Hunt and NiKi Lauda. It ranks among the best car racing films, featuring two great performances from the leads not only of the physical look of the legendary race they are playing but of their vastly different characters they made for the movie. Hunt is a brash and gifted English playboy, while Lauda is a cool genius at calculation from Australia with zero social skills. Two opponents with polar personalities were vying for the 1976 world championship title.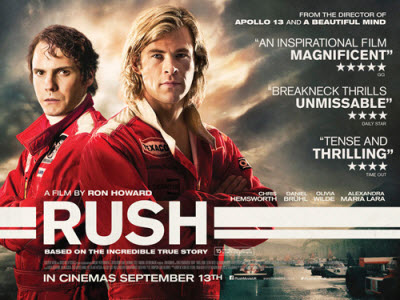 4.Drive (2011)
The film Drive adapted from the 2005 James Sallis novel of the same name. It is also a must-have in the top list of the best street racing movies. It is a story about an unnamed Hollywood stunt man who does an ulterior part-time job in Los Angeles. When darkness falls he provides a getaway driver service for the underworld society to escape the chase of the police, until one day he meets Irene, a new neighbor which brings a favorable turn to his life. Soon he falls in love with Irene and becomes friends with her young son Benicio when her husband is in prison. After the husband is freed, Irene's family is involved into a struggle among the gangsters. Concerned for the safety of Irene and Benicio, the unnamed driver determines to help them out.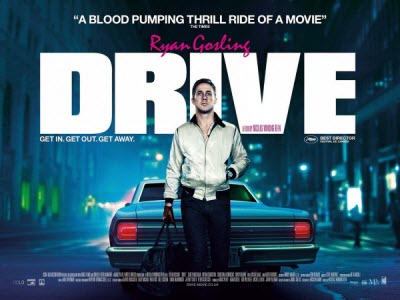 5.Headhunters (2011)
Headhunter is not really among car racing movies but a thriller film. It is included in the top list is because there are quite a lot car racing scenes in the movie. Headhunters is a Norwegian-Swedish action film based on the story of Roger Brown, the most successful headhunter in Norway. He is a secret theft who supports his luxurious lifestyle by stealing paintings from his clients. He lives a thriving life by stealing and selling paintings but finally he could not avoid the financial crisis. He decides to obtain a valuable painting owned by a former mercenary. However, this plan has entrapped himself into a fatal trouble out of blue.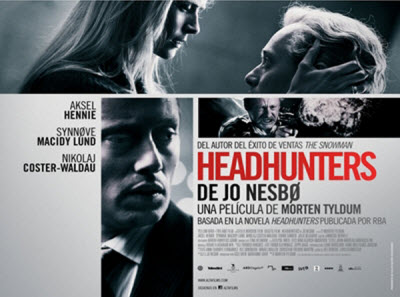 6.Death Race (2008)
Judging from the title, Death Race is a top car racing movie that can give us an idea of what the movie will contain. The story is based around our post-industrial world when the American economy has collapsed and the crime is out of control. The leading character, Ames, is a man of iron but with a soft side towards his family. He is framed in a murder case and sent to Terminal Island Penitentiary. When he arrives there, he is selected to take the role of Frankenstein, a famed but unidentified Death Race driver, who has been adored after winning four races. Ames knows that he has to kill his rivals on the track to keep Frankenstein's bloodthirsty fans satisfied or else he will not get freedom.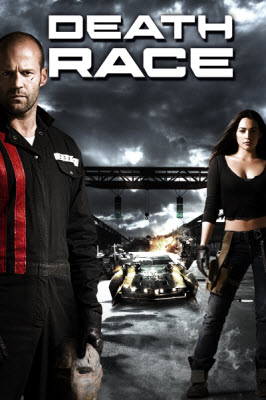 7.Taken (2008)
Taken is a French car racing movie, narrating a story of Bryan, a former CIA operative, whose relationship with his wife and daughter becomes estranged because of his year-round agent life. One day his daughter Kim asked Bryan for permission to travel to Paris with her best friend. Bryan had to agree under the pressure of his wife Lenore. However, Kim was kidnapped by prostituting gangs. The retired CIA agent travelled across Europe and relied on his old skills for the purpose of saving his estranged daughter.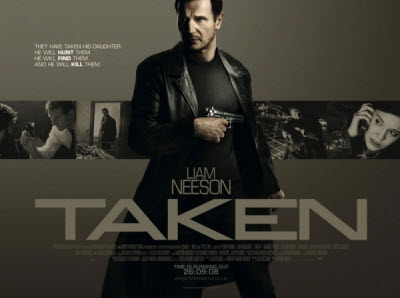 8.Death Proof (2007)
Death Proof, another American best street racing movie, focuses on a psychopathic stunt operator Mike, who approaches young ladies before murdering them in premediated car accidents using his uncanny "death proof" car. He successfully escaped from being accused of killing four women in Texas. Fourteen months later, Mike come across three young women at a convenience store in Lebanon, Tennessee. Again he initiates his homicidal intent to kill them. Can he continue his crazy killing this time?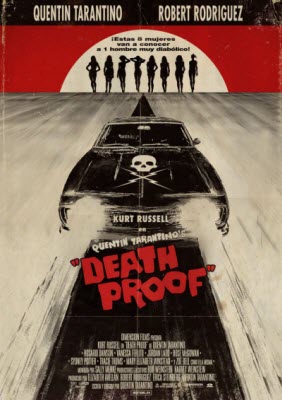 The list above is just a tip of an iceberg among all car-themed movies. You are welcome to add more films of the same theme to enrich the list. If necessary, a free movie downloader will be helpful to save favoriate movies to PC directly.
Tricks to download car racing movies
These top car racing movies are filled with adventure and excitement which will definitely bring the dull life fresh air. Get them ready in your hard drive whenever you want to watch with the following program which is able to download videos from any video site. Refer to the tips below to start downloading them.
Download and install the program to your computer.
Open the web page that represented the movie in your browser.
Launch the program and then click the "Download" tab.
Copy the video url and paste it in the tab.
Select your preferable quality for the output video and hit "Add to download".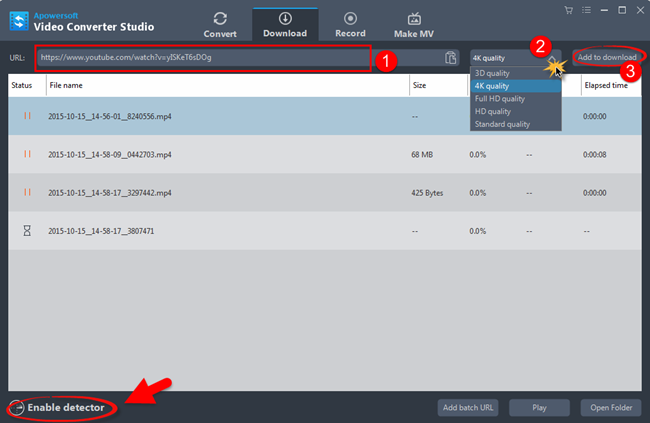 The resulted file will soon be downloaded fully and saved to your PC. In addition, there is a video detector which can be made use of to download online videos automatically. Particularly worth mentioning is this tool features some extra functions like the video converter, screen recorder and mv maker. Give it a try then or if you have some better options, please make comments to let me know.