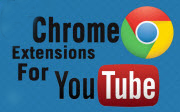 We cannot deny the big success of Google Chrome, which literally took the internet world by storm. Originally developed by Google, Chrome is one of the most downloaded and used internet browsers of all time. Though, this brilliant company seems no sign of stopping because they also own the largest video-sharing website we are all familiar with – YouTube.
From complete movies, TV shows, funny clips, trending videos to professional discussions, name it and YouTube have it. If you are one of those fanatics who consume most of your time watching YouTube videos, bet you want a nifty little add-on that can make your viewing experience absolutely fantastic. Luckily, combining the best of both worlds is now possible with YouTube Chrome extensions. These add-ons turn your YouTube viewing faster, more entertaining. Check them out right after the jump.
Top Chrome extensions for YouTube
AutoHD for YouTube is just perfect for watching movies, favorite TV shows, special events, documentaries and more, you will never again experience low quality videos with this extension. As the name implies, it automatically sets videos to run in HD and also allows users to select from various resolutions ranging from 720p to 1080p with auto-widening effects. For this add-on to run at its best, you must have a blazing fast internet connection to avoid buffering of HD contents.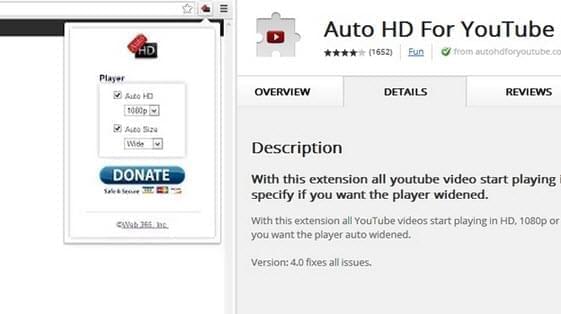 YouTube Lyrics by Rob W
For music enthusiasts who are fond of watching MTVs and listening to good quality audios, the YouTube Lyrics by Rob W is what you need best. This YouTube extension for Chrome allows you to get instant lyrics without the need to open up another tab or browser. It adds an extra screen to which displays lyrics to match the songs of playing video. Even though it cannot automatically search and identify the current music playing, this add-on is equipped with multiple lyric sources. It is fully customizable and freely movable.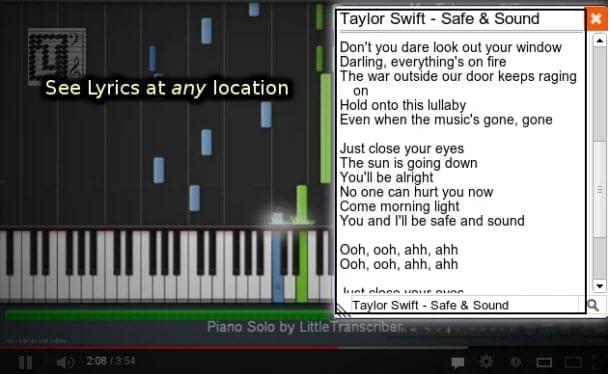 Turn Off the Lights
Always want to dim the background of your laptop or PC but it diminishes the quality of the video you are watching? The YouTube Chrome extension called Turn off the Lights is here to help. Using Turn off the Lights is very easy; all you need to do is to click the lamp icon whenever you see a video on YouTube. It automatically detects the video and can darken its background without affecting the brightness of the clip. This in return makes your eyes more focused on the video whilst saving battery power.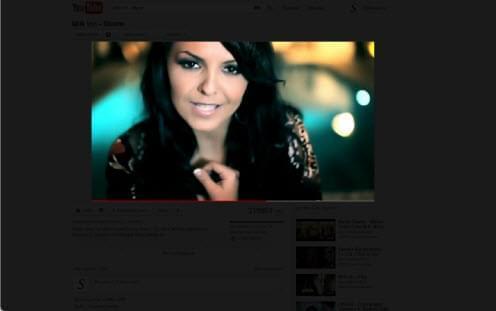 The next YouTube extension for Chrome works as your personal connector between YouTube and the internet. It provides better control over buffering, video quality, time before video plays, loop, HD options and more. Everything is fully customizable, and you can set preferences according to your likings. If you don't want to wait between videos and wish to automatically lower the resolution due to limited internet connection, these things and more is possible with SmartVideo.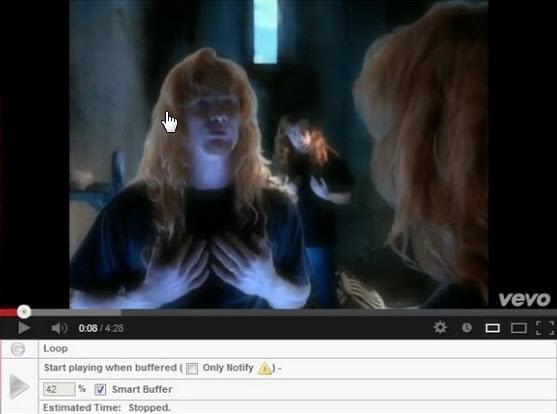 YouTube Downloader Chrome Extension
Watching YouTube videos through internet will really help you save good amounts of space on your hard drive, but this isn't always the case. Do you have a slow internet connection? Does YouTube videos buffer from time to time? How about an option to save that wonderful movie on your hard drive? Well in this case, downloading YouTube Videos for smooth playback would be more beneficial on your end rather than streaming online.
Chrome YouTube Downloader
If you want to download contents from YouTube serving whatever purposes you have, the Chrome YouTube Downloader will do the trick. Once installed, it will turn to be a lightweight tool. Just click the button settings and you can instantly grab any YouTube videos you want. Equally, you can choose from different resolutions and video formats available.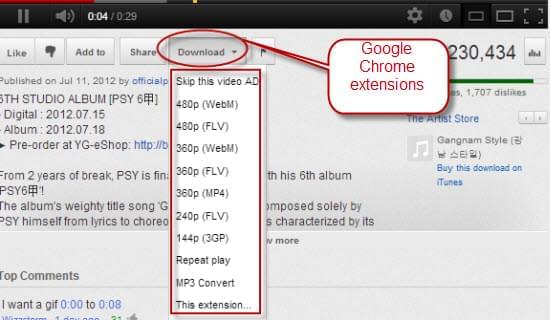 Though, with YouTube's policy and strict guidelines, don't expect this tool will work 100% of the time. Bugs can make the plug-in very unstable and sometimes even unusable. But you still have one option left!
Video Grabber (Pro YouTube Chrome Downloader)
Unlike the above YouTube downloader Chrome extension, you don't need to install Video Grabber. It is not a plug-in, browser extension, PC program or scam software. Video Grabber is a web-based application that does everything in the cloud. Now you can download any YouTube videos you want without installing a plug-in or software. Additionally, Video Grabber is free to use with no membership or registration required. It works with Google Chrome together with other browsers like Safari, Firefox, IE, etc. You can directly use this app right away.
Using Video Grabber is very simple. Just copy the webpage containing the video, paste it on the blank, click "Grab it", choose your desired resolution and format, then download your video directly on your hard drive. Fast, efficient, practical and simple, that is Video Grabber.