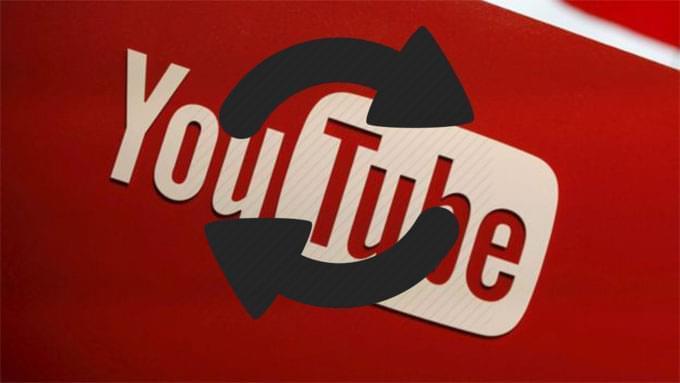 YouTube is the site to go to if you want to share or watch various kinds of videos on the web. There may be times that you upload videos that you were not able to edit properly, making it incorrect orientation. Or else, there could be several reasons for this like you might be in a hurry to upload the video, you simply forgot the editing and more, and also find videos from other people that have the wrong angle, especially those recorded from mobile devices. If you encounter any of these situations, you might be wondering how to rotate video on YouTube.
Free Ways to Process YouTube Video Rotate
Whether you personally uploaded the video that you wish to rotate or it was uploaded by other users, there are various applications that you can use to rotate the video to make the orientation correct. See which of these tools best suits you.
Way One: Rotate Video with YouTube Video Editor
YouTube offers a video editor that lets you make changes to your videos without using a third party video editor. If the orientation of the video you uploaded is incorrect, there is no need to delete the current video and upload one that has the right angle as you can simply edit the uploaded video and publish instantly, which would save you time and effort.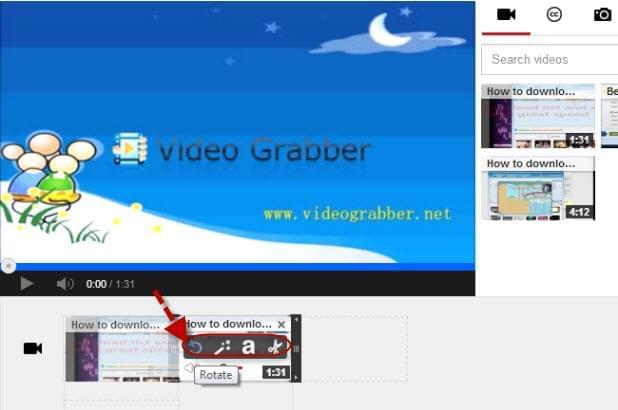 To do the YouTube video rotate, log in with your e-mail and password. Drag the video that you wish to edit on the editing area then hover your mouse to it. You will then see various options including rotate, split, effects and text. Click rotate and do the appropriate adjustment to get the right orientation.
Way Two: VLC
VLC is an open source and cross platform media player. It can also be used for rotating YouTube videos that are uploaded by others. Open VLC , select Media and choose Open Network Stream. Copy and paste the URL of the YouTube video you wish to rotate. If the video is saved on your computer, click on Open File and select the video instead. Choose the degree that you want the video to rotate like 90 or 180 degrees.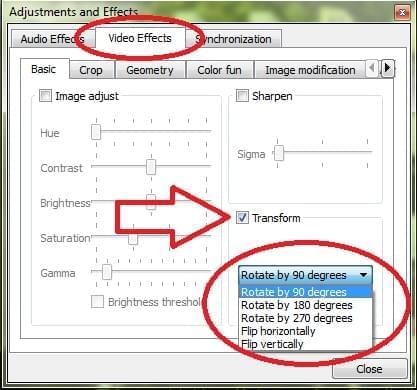 Way Three: Windows Live Movie Maker or ApowerEdit
If you downloaded and saved the YouTube video you wish to rotate on your computer, you can also use Windows Live Movie Maker for the rotation. Rotate YouTube video 90 degrees or whatever degree you need.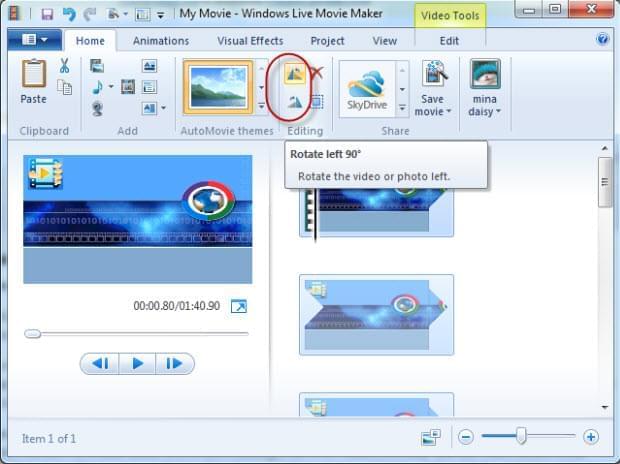 You may also use ApowerEdit, which is a powerful and efficient tool that is rich in features. Just import the YouTube video saved on your PC, and add it to ApowerEdit. Right click the YouTube video and click "Add to Project". Double click the video track and then click Rotate icon. Last, click "Export" > "Export to video" to generate the video. Aside from rotating, it offers so much more letting you get the result that you want on the video.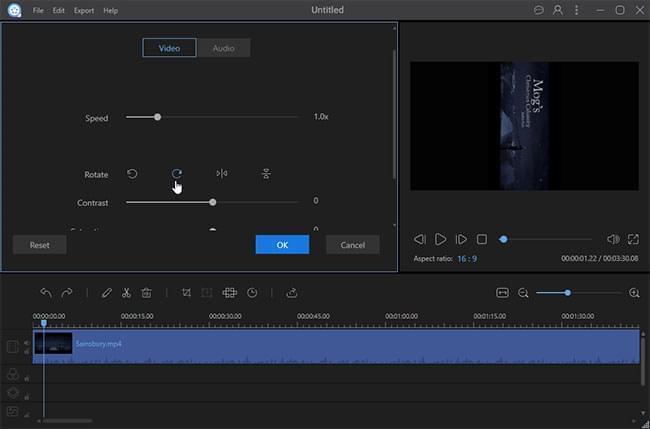 There are some YouTube videos with incorrect orientation that are uploaded on the site. They could be your own video or videos of other users. Whoever uploaded these videos; there are ways on how to rotate them. If you are rotating your own video, you may use the video editor from YouTube to immediately publish the changes. However, if you are rotating a video from another user, you can use either VLC or Windows Live Movie Maker. But if you want the best option, try ApowerEdit. It lets you rotate YouTube video conveniently, as well as offers more editing features in case you wish to personalize or enhance the video even more.